FAQs
Here you will find the answers to concerns you may have and the support you need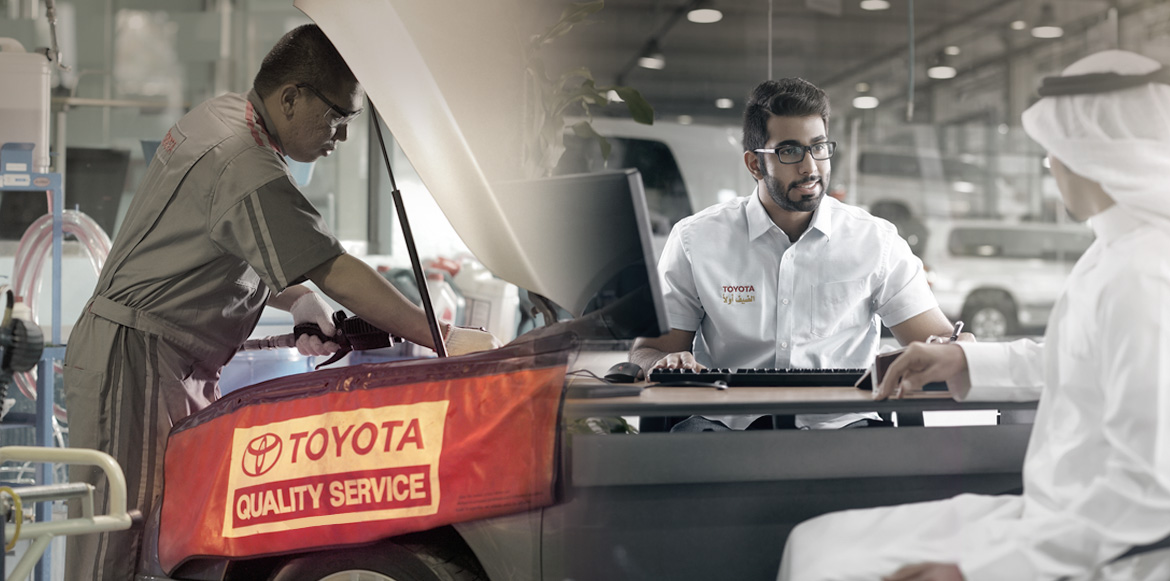 How can I purchase a car from Abdul Latif Jameel Motors?
How can I find out the launch dates and availability of new models?
Is it necessary to purchase the protection package with the car?
Can I request a test drive for a specific car model, and which models are available for that?
How can I find out which cars are available at the centers, as well as the features and available colors?
How can I inquire about the financing options to purchase a car?
SERVICE FREQUENT QUESTIONS
How can I book an appointment for periodic maintenance?
What is the cost of periodic maintenance/repairs/oil change?
When should the gear oil be changed?
What type of oil is used?
When should the differential gear oil be changed?
What is included in the periodic maintenance checklist?
If I am late for the scheduled maintenance appointment, can I still go to the center on the same day, or do I need to make a new appointment?
What are the free maintenance services for the car?
How long does regular maintenance usually take?
Can I bring my car for maintenance even if it is not under warranty?
Are there any options available for extended warranty?
Can I track the progress of my car's maintenance online or receive updates via email or SMS?
BODY & PAINT FREQUENT QUESTIONS
Is there an alternative way to track the status of the car, given that it is not possible to know the car's status through the call center?
How long does it usually take to complete the painting or bodywork of the car?
RECALL CAMPAIGNS FREQUENT QUESTIONS
after receiving the recall message, how can I know the reason for the recall or the issue in the car?
Do recall campaigns expire after a certain period of time?
If my car is associated with more than one recall campaign, how can I check their details?
REGISTRATION SYSTEM IN THE TOYOTA 1 SAUDI ARABIA APPLICATION FREQUENT QUESTIONS
I can't create an account using my company's commercial registration number to book service appointments. What is the solution?
I cannot create an account using the GCC passport number or the border number for non-citizens and residents to book service appointments. What is the solution?
Can I book a service appointment without creating an account?
What should I do if I forgot my account password or username?
Can I update my contact information or car details in my account?
What documents are required to register a new car, and how long does the process take?
COMPLAINTS FREQUENT QUESTIONS
How can I check the status of a complaint if there is no response?