Land Cruiser 70 hardtop 2024
Features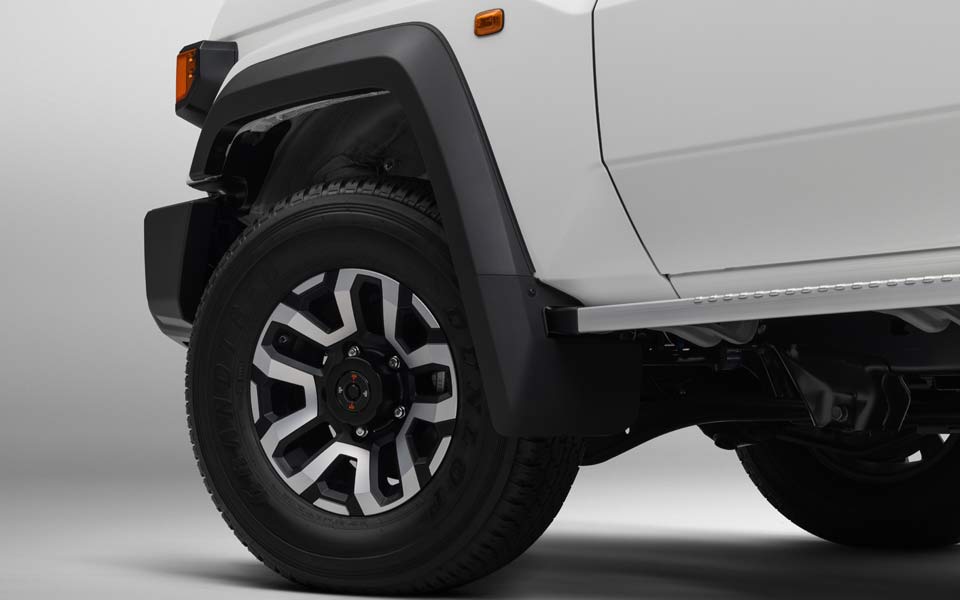 Exclusive aluminum wheels
New Exclusive Alloy Wheel help to give the Land Cruiser 70 its distinctive look but they lightweight and durable too, ideal for on and off road adventuring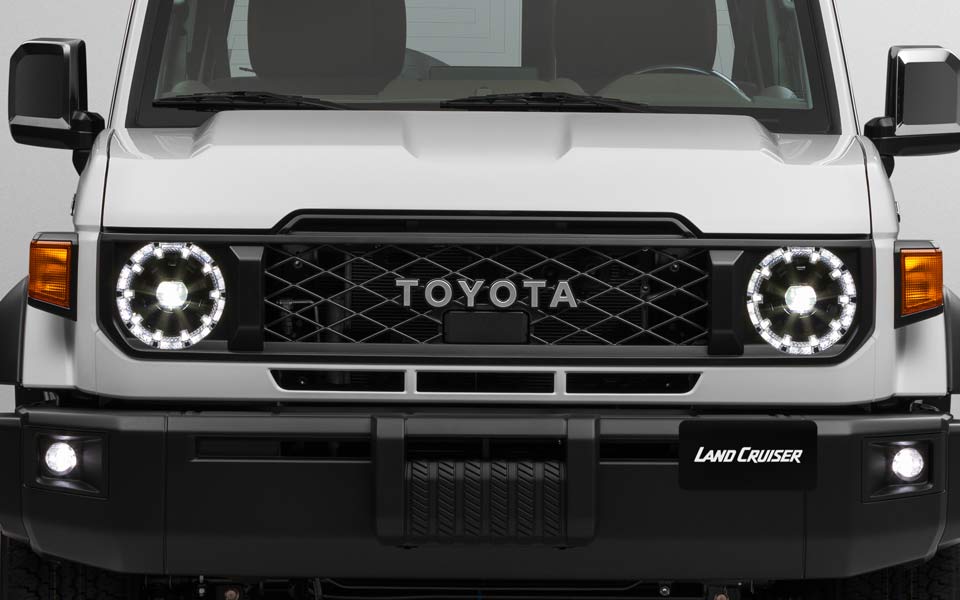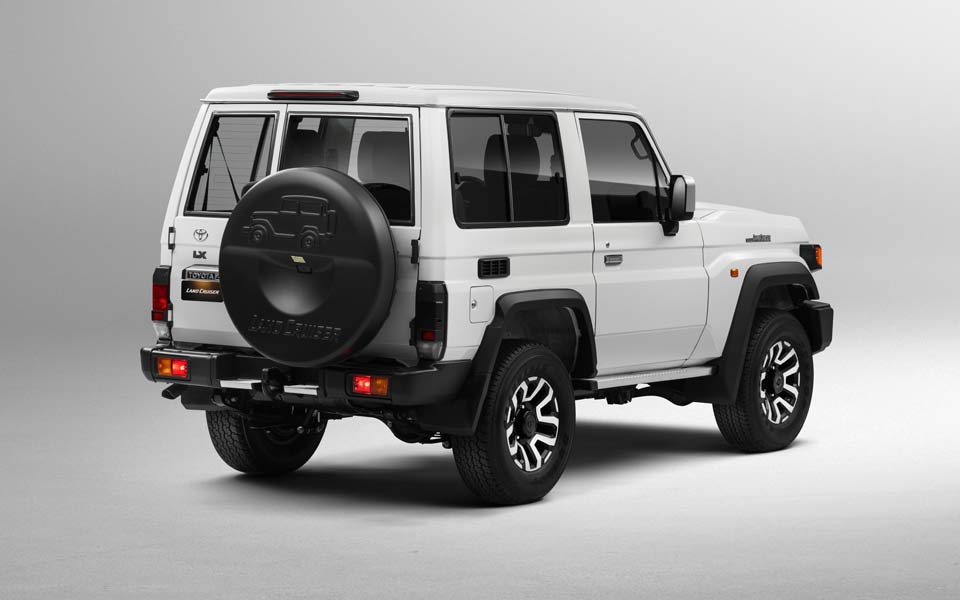 Durability and ease of use, down to the last hook
A ruggedly practical deck designed for working efficiency The care that goes into every Land Cruiser.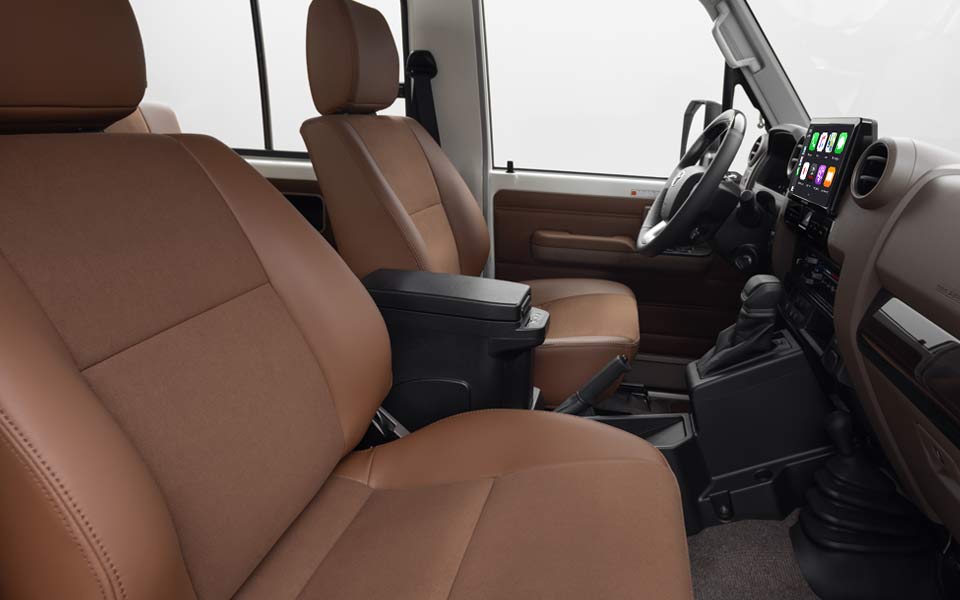 COMFORTABLE INTERIOR
Land Cruiser Hardtop allow multiple seating configurations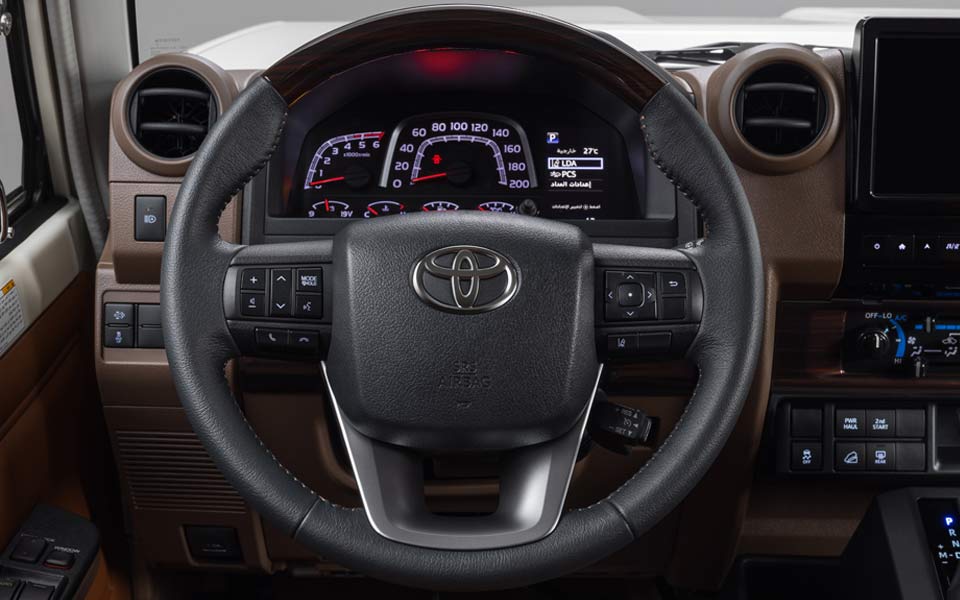 steering wheel Controls
Steering wheel buttons allow you to control many of the vehicle's features without having to take your hands off the wheel.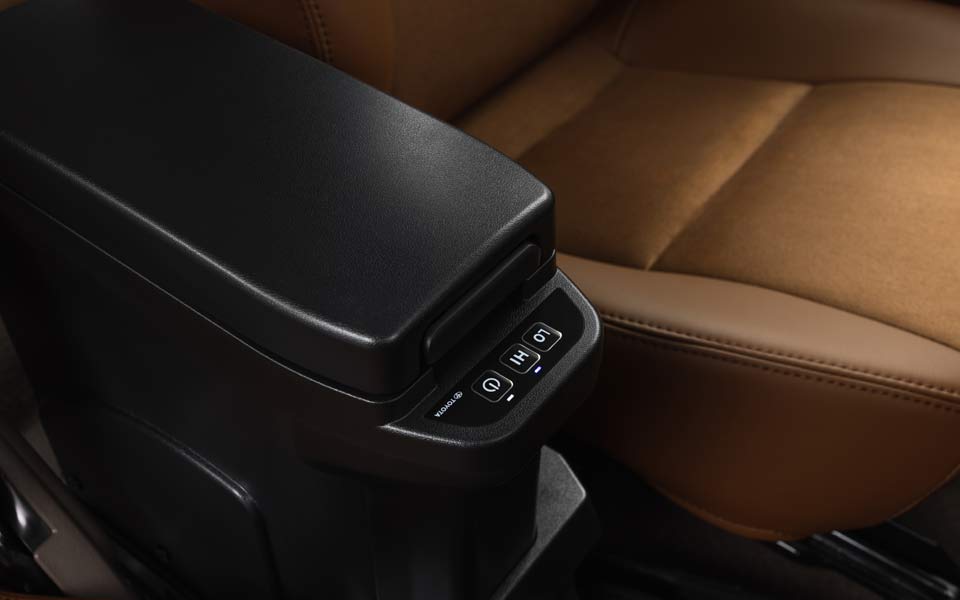 Cool box
A center console cool box is convenient way to keep drinks cool on the go, especially on long road trips.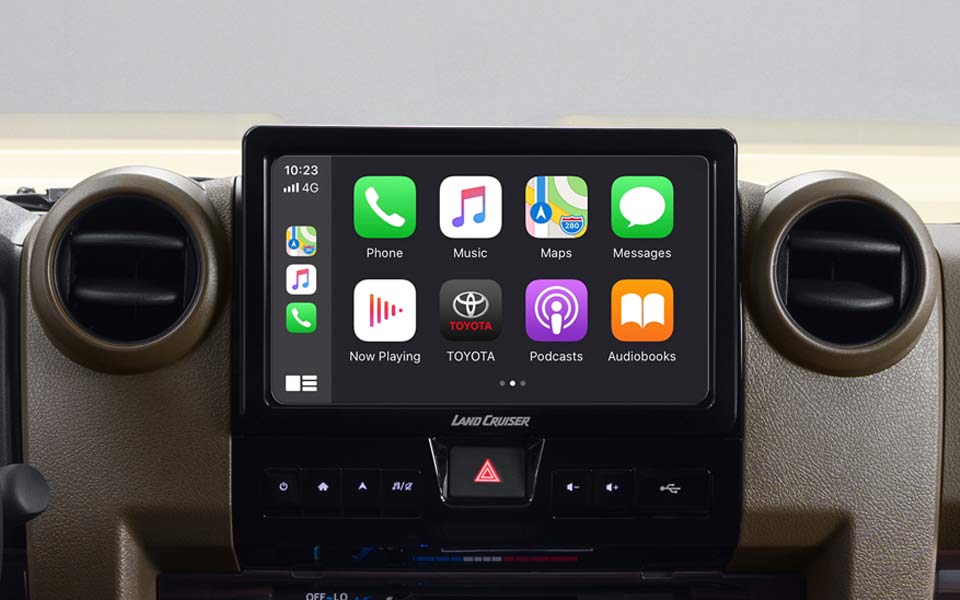 Display Audio
The center of the instrument panel contains a display with audio and smartphone linking functions. It is compatible with Apple CarPlay and Android Auto for connecting to smartphones.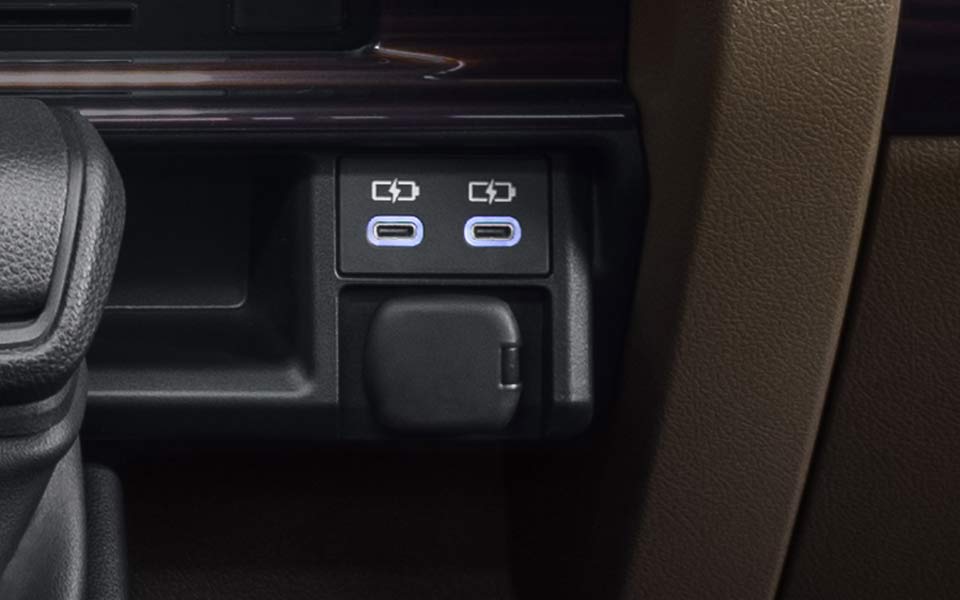 USB Type-C two connector charging port along 12V adapter.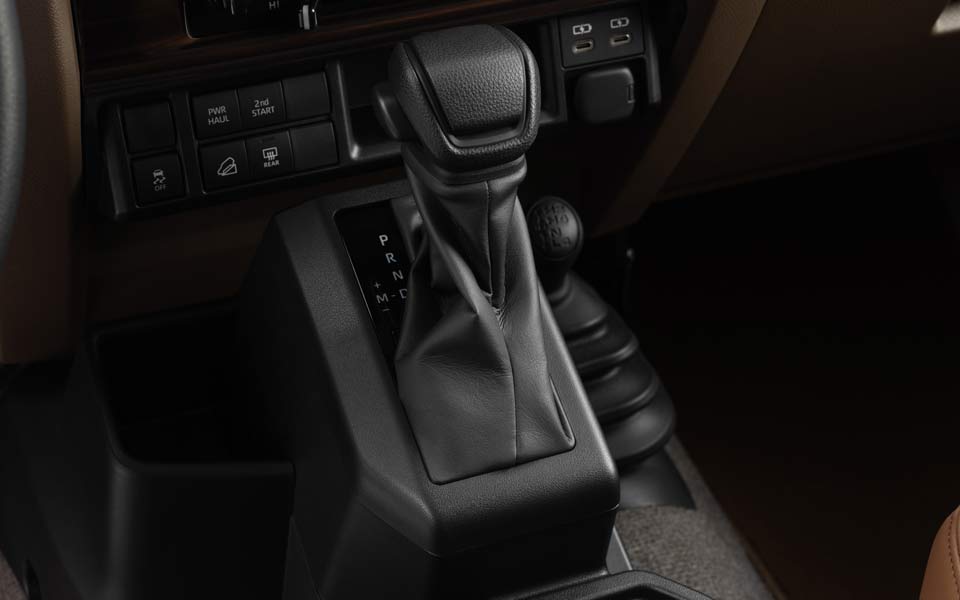 Automatic transmission
The new six-speed automatic transmission offers a superior driving experience and better fuel economy.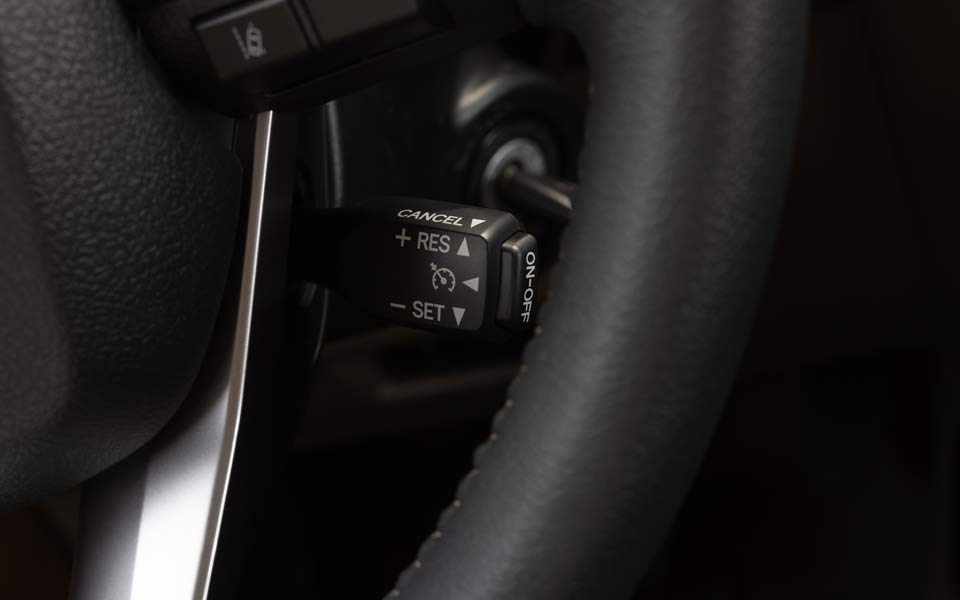 Cruise Controls
Use the cruise control to maintain a set speed without depressing the accelerator pedal.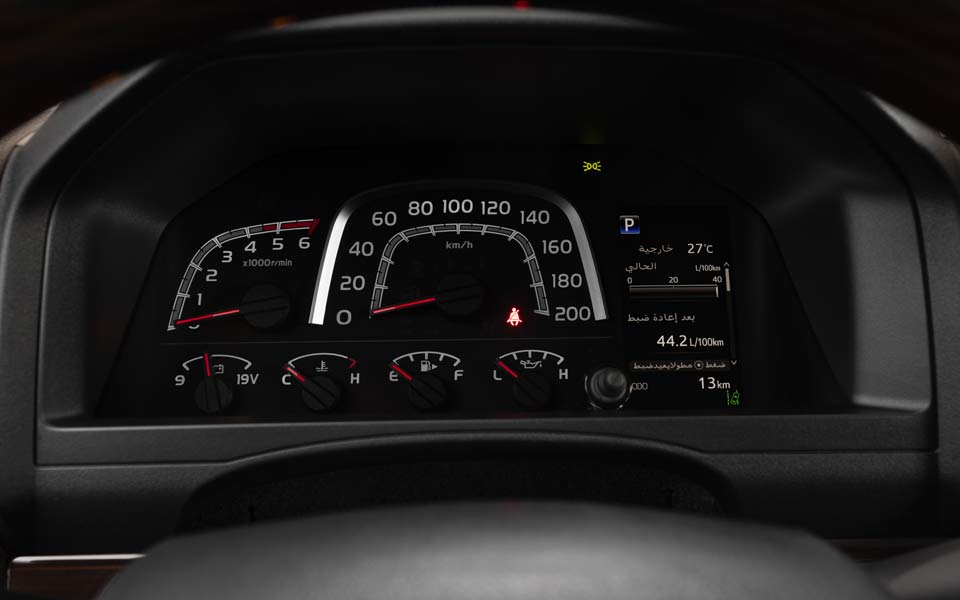 4.2-inch TFT LCD Optitron meter
Optitron meter with 4.2-inch TFT LCD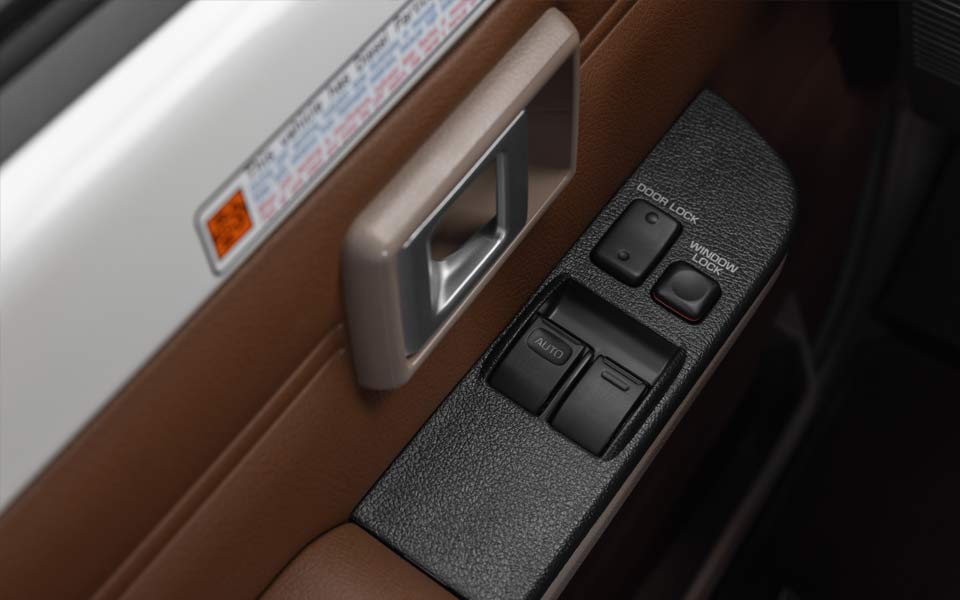 POWER WINDOW & CENTRAL DOOR LOCK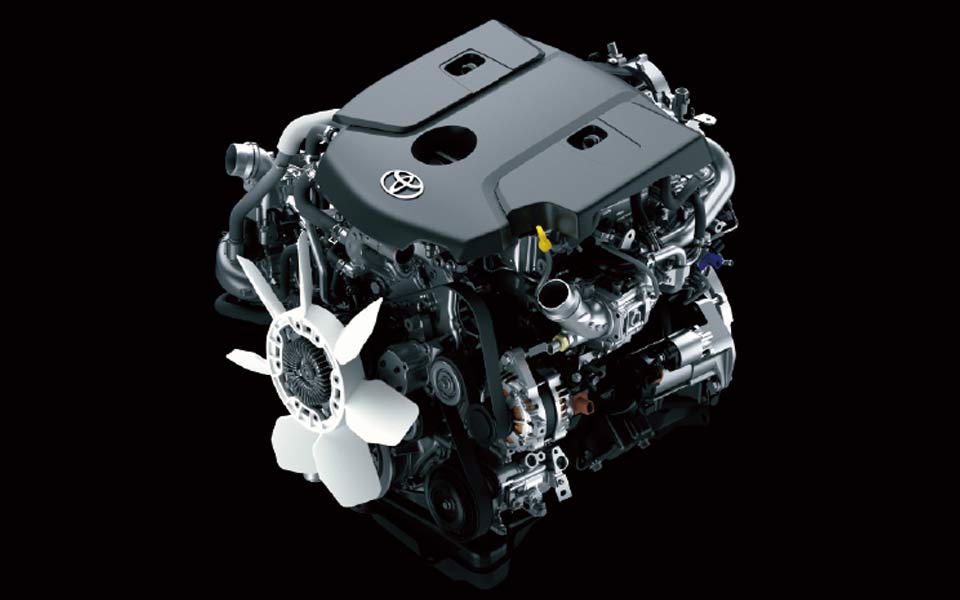 1GD-FTV DIESEL
A new 2.8-liter diesel engine with higher torque offers both excellent acceleration performance and fuel economy.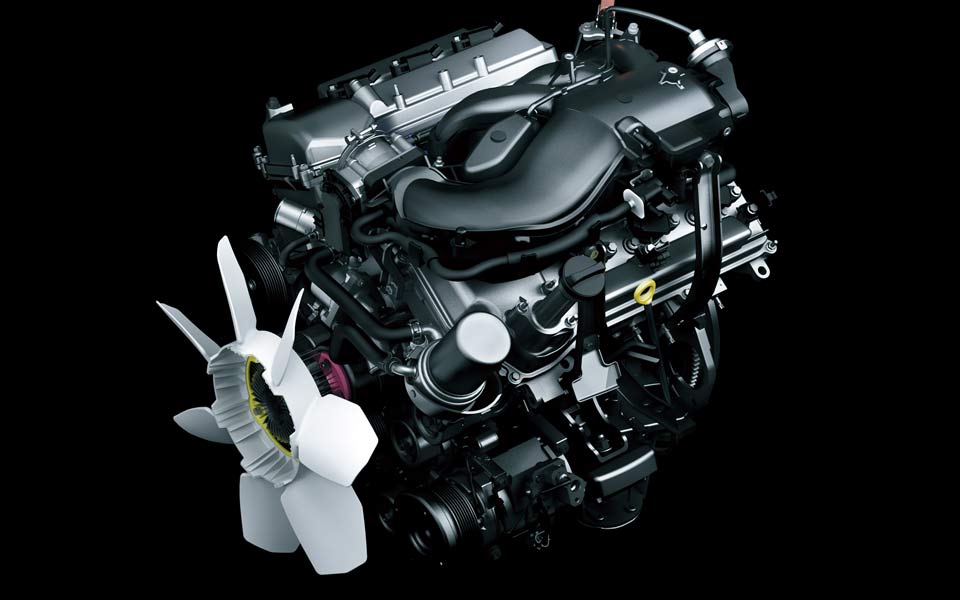 1GR-FE GASOLINE
The V-type, 6-cylinder, 4-liter 1GR-FE engine realizing high power performance.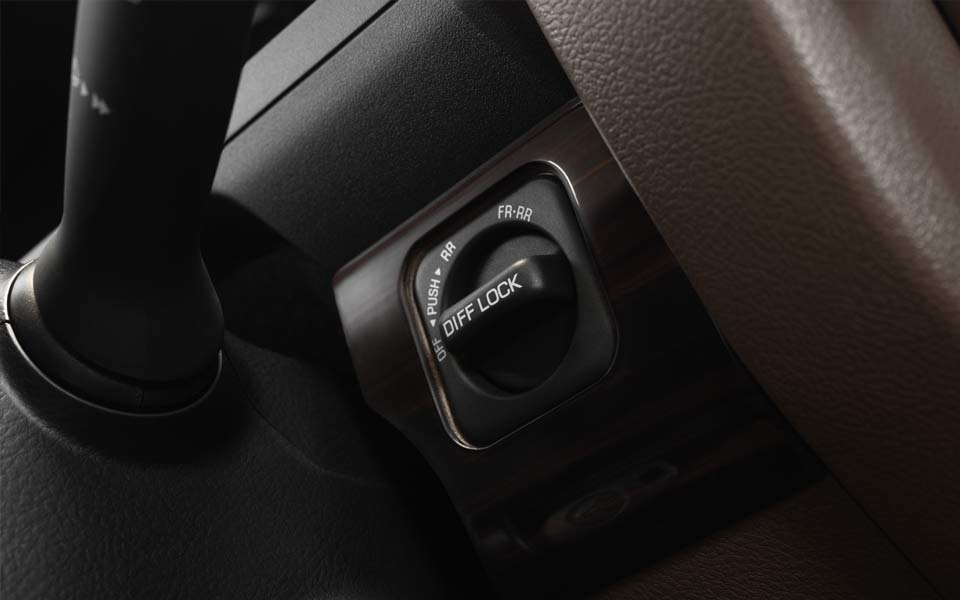 Front – ReaR DIFFERENTIAL LOCKS
Front and rear electric differential locks get you unstuck when your wheels are spinning. At the flick of a switch, gain traction by locking the rear or both front and rear differentials.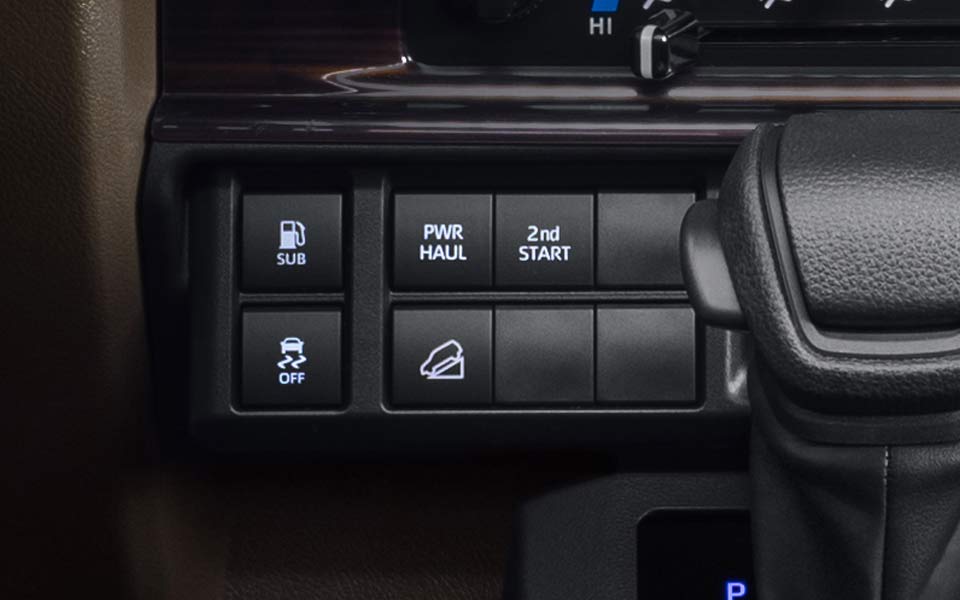 Second-gear start Switch
The introduction of a second-gear start switch has enhanced drivability on off roads.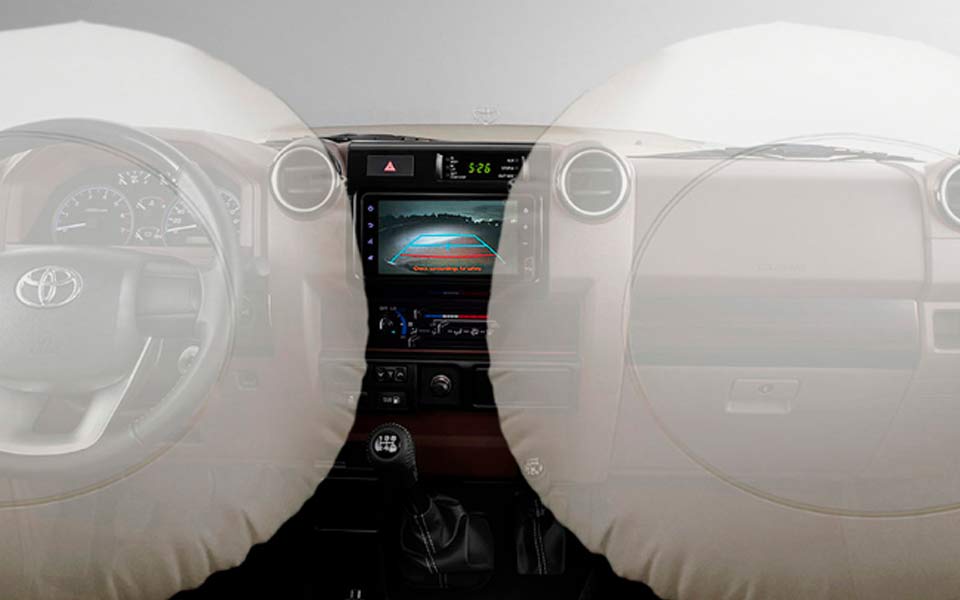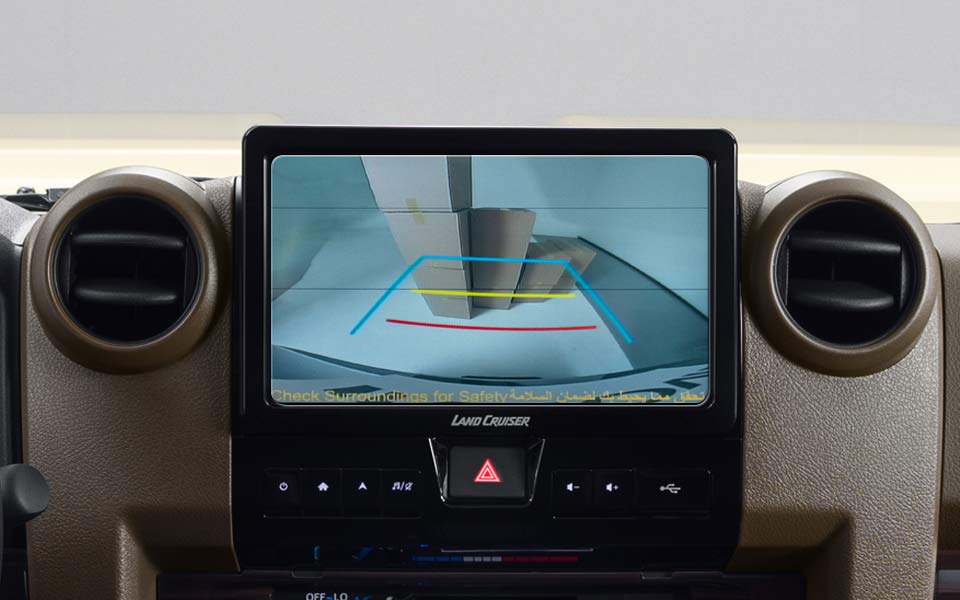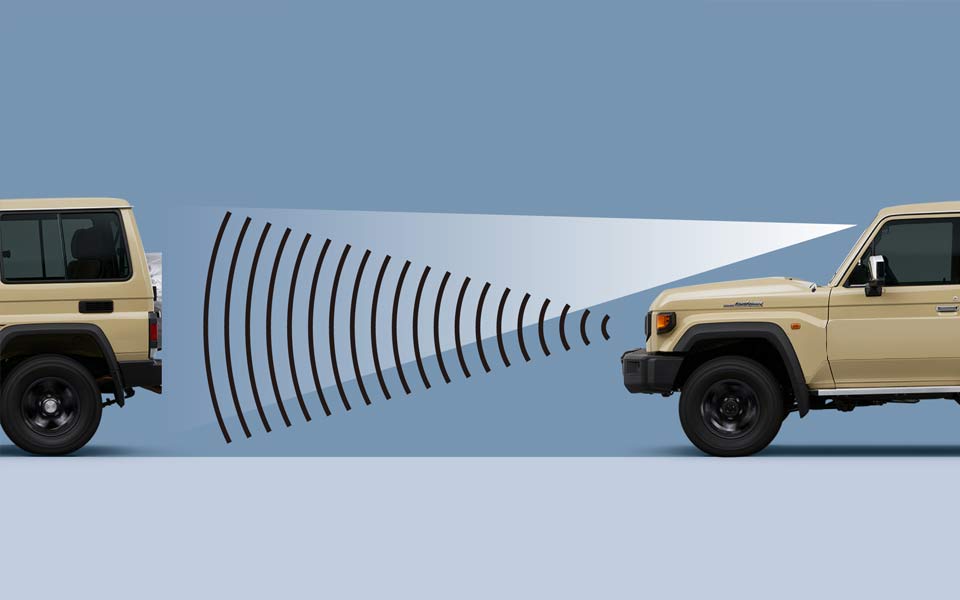 Pre-Collision System (PCS)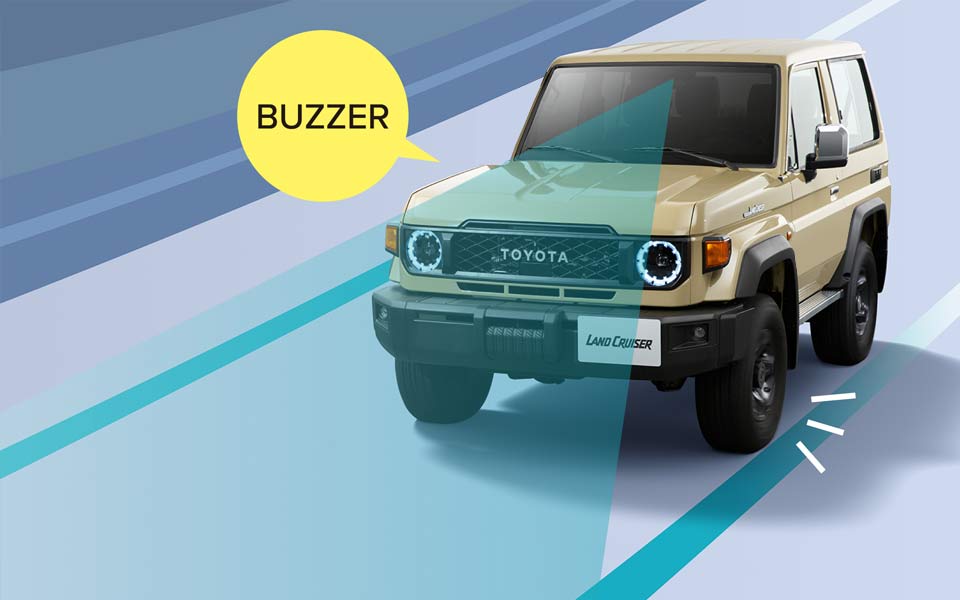 Lane Departure Alert (LDA)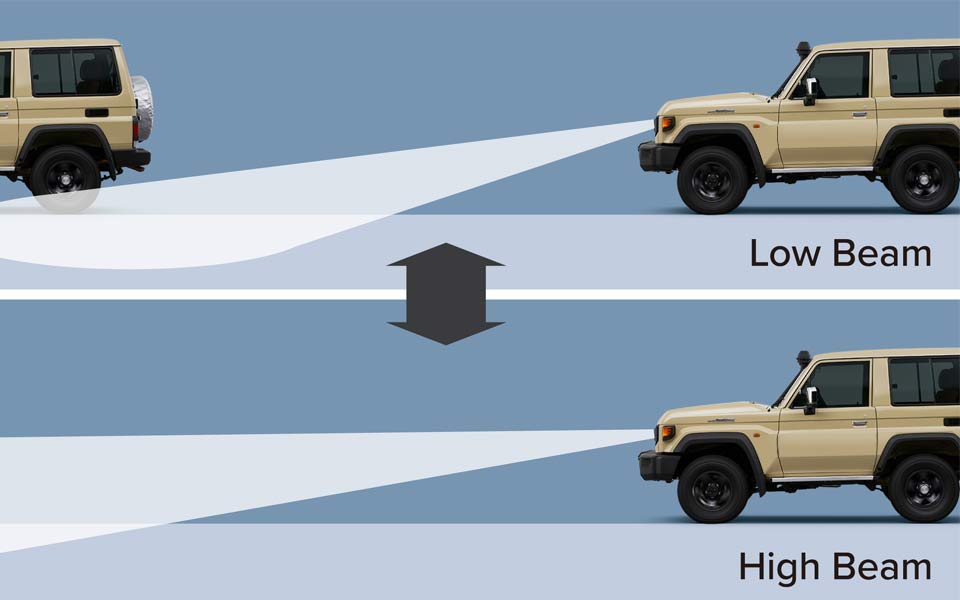 Automatic High Beam (AHB)
All information is based on the latest data available at the time of publication, and is subject to change without notice
Learn More
Whether you're thinking about buying a family-friendly SUV or a fuel-efficient Hybrid, looking for Genuine Parts or need to service your Toyota, visit one of our centers and let our team help you
Find the nearest Center
Abdul Latif Jameel Motors is committed to making your Toyota purchase and ownership experience as satisfying as possible. Let us know how we can help you
How can we help you?