Corolla 2021
Features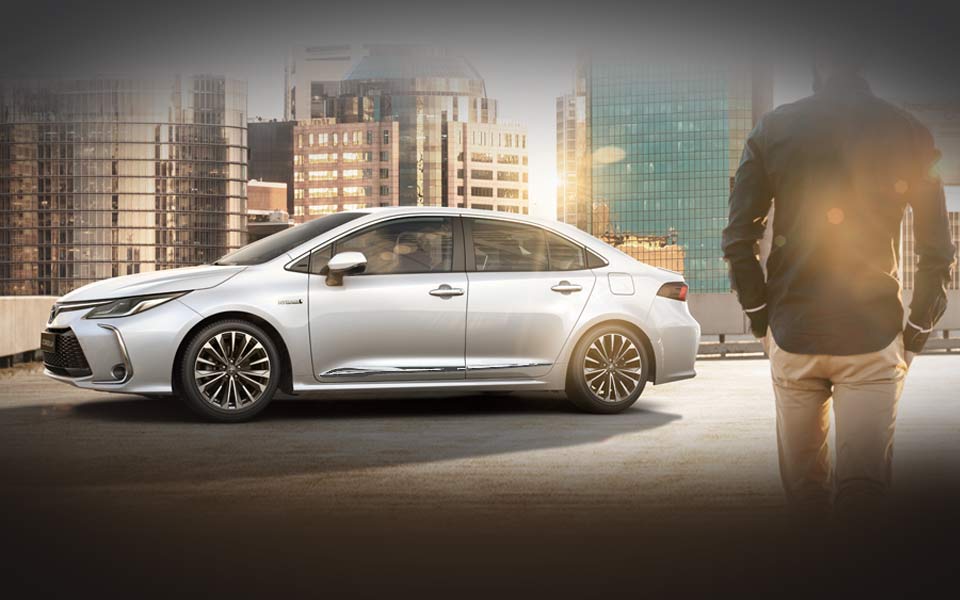 Achieves excellent durability and heart resistance
Proven durability and heart resistance cultivated through strong performance during intensive driving test.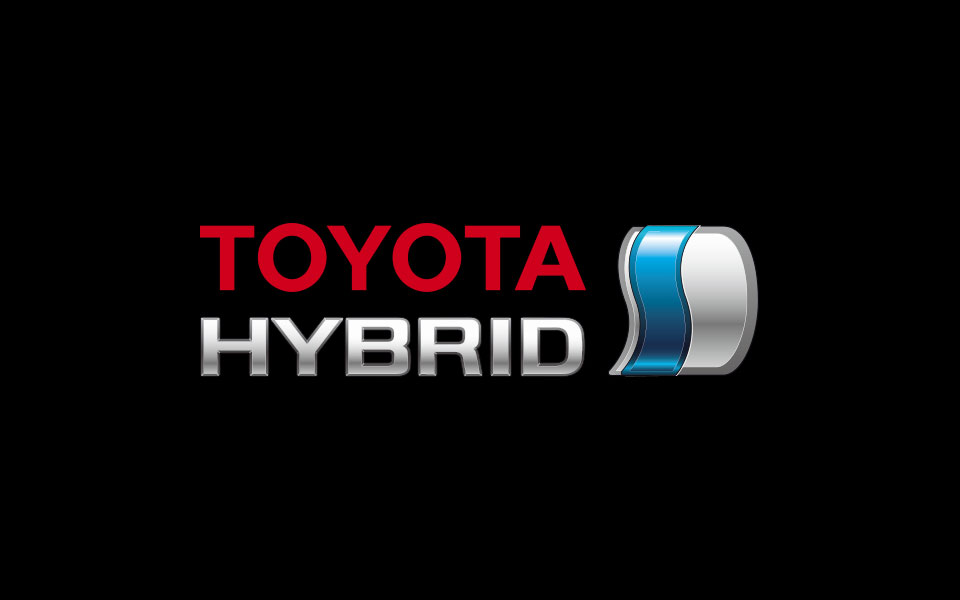 Designed to prevent emission of electromagnetic waves.
The hybrid components are insulated to prevent emission of electromagnetic waves.
No need to recharge or replace
Power recharging from an external source not required. Regular replacement of hybrid battery also not required.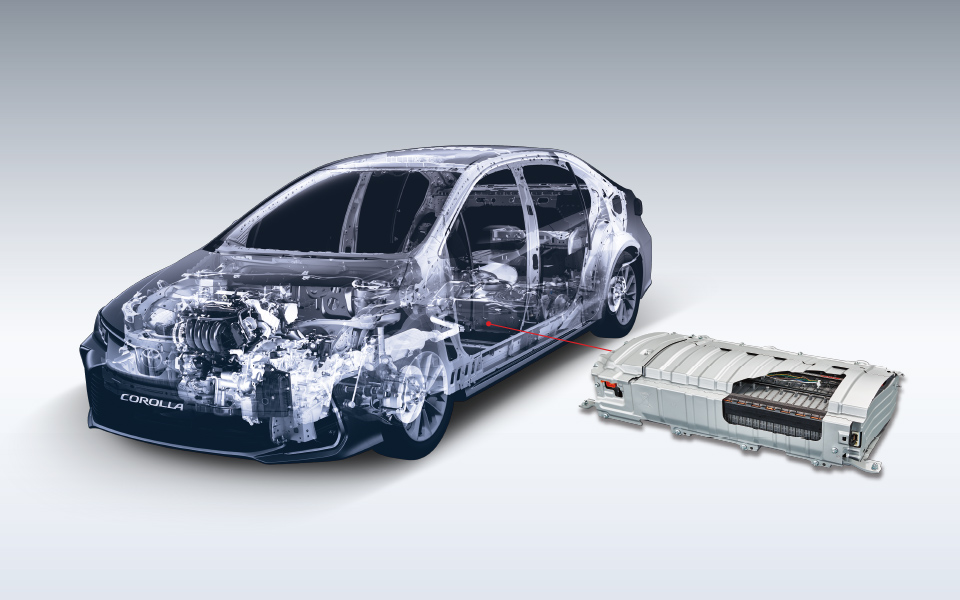 Safety features prevent accidental electric shock
In an unlikely event, such as a collision or when submerged, the voltage is automatically cut off.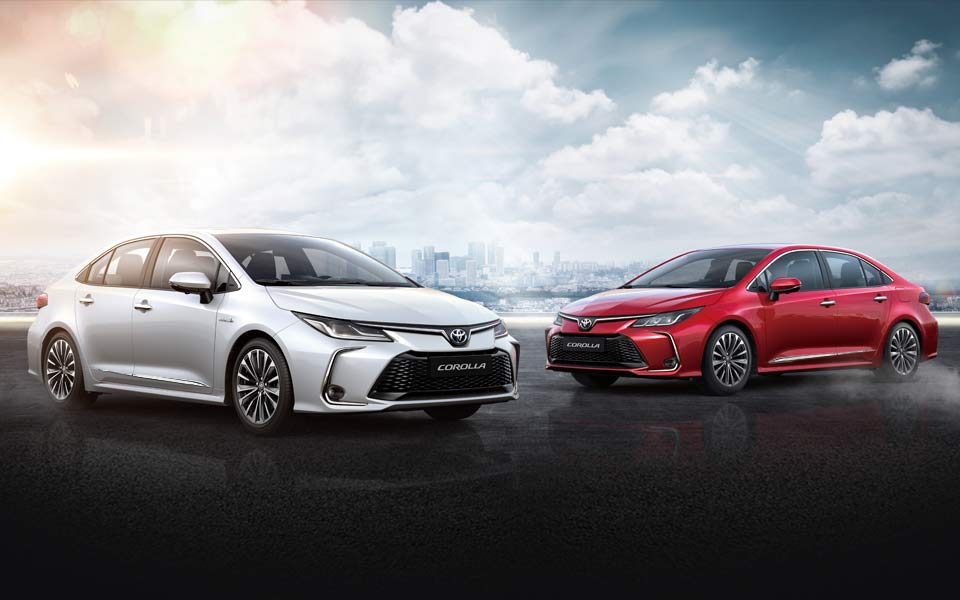 Bi-Beam LED headlamps
They help to provide excellent visibility and reduce power consumption at the same time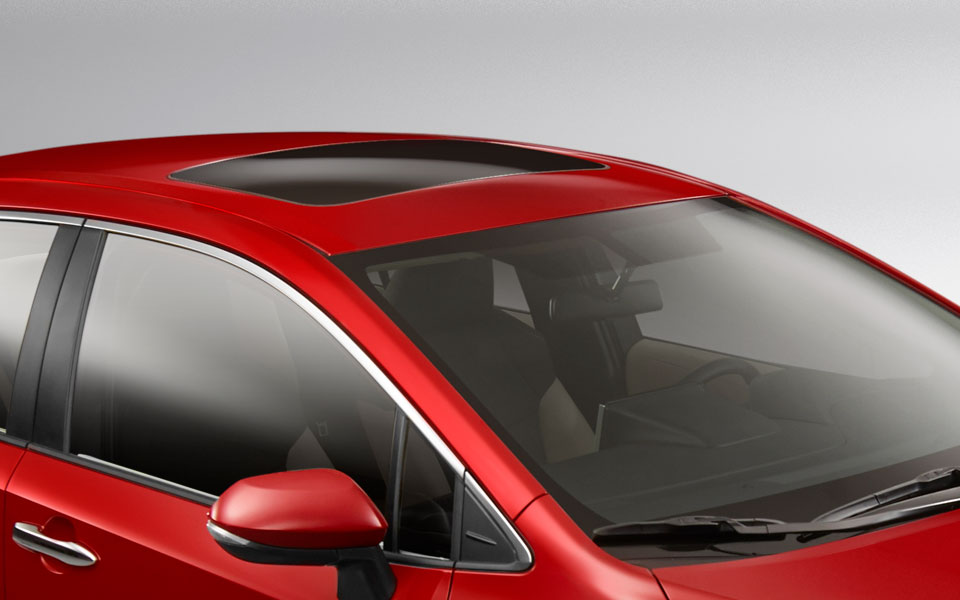 Moonroof
Opens to let fresh air into the cabin, enhancing the airy feeling and enjoyment of the scenery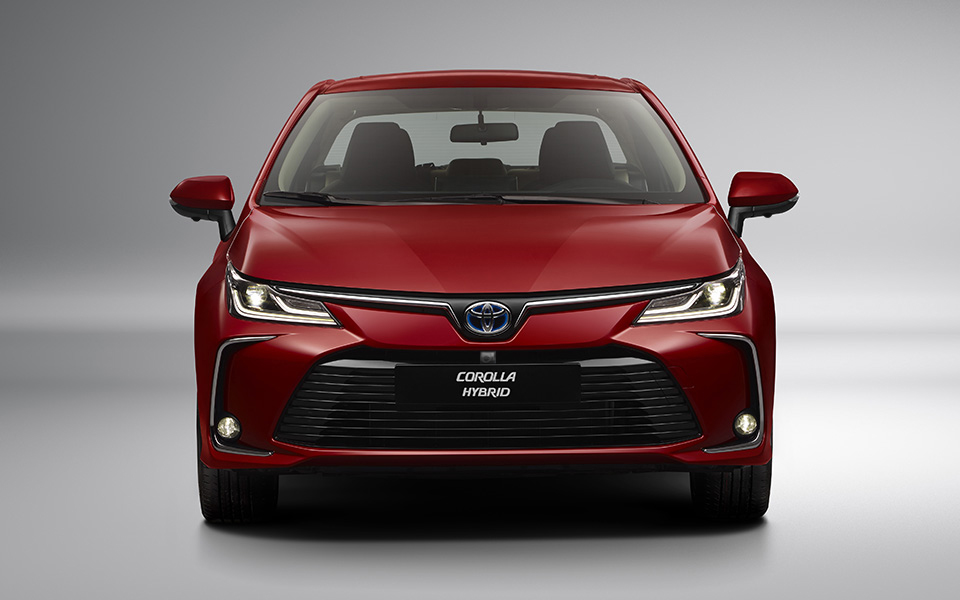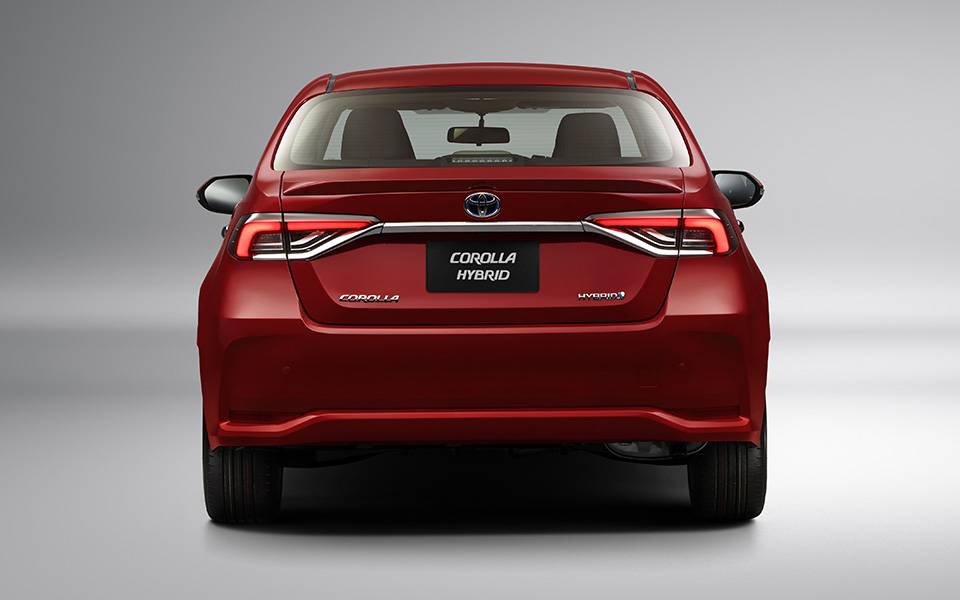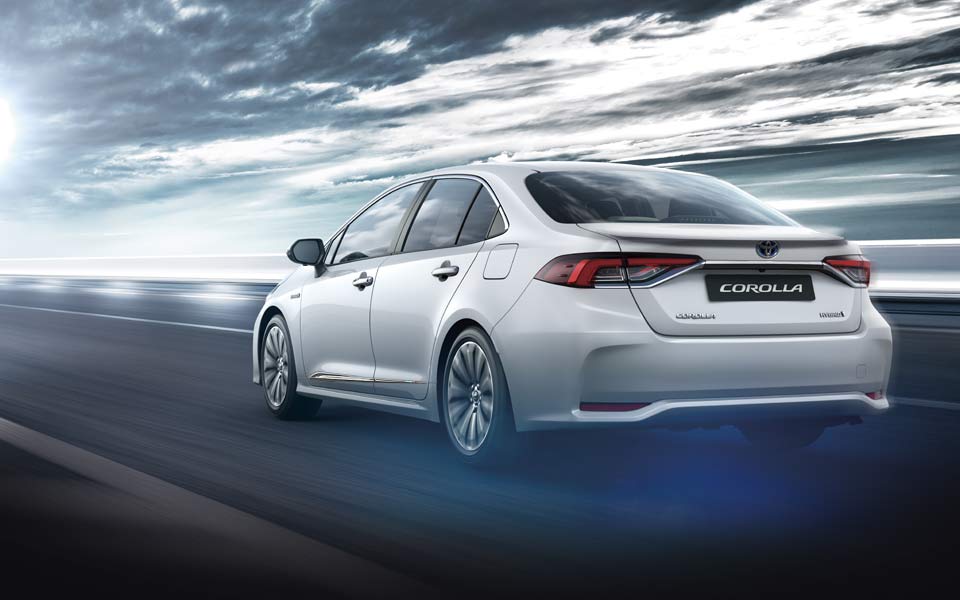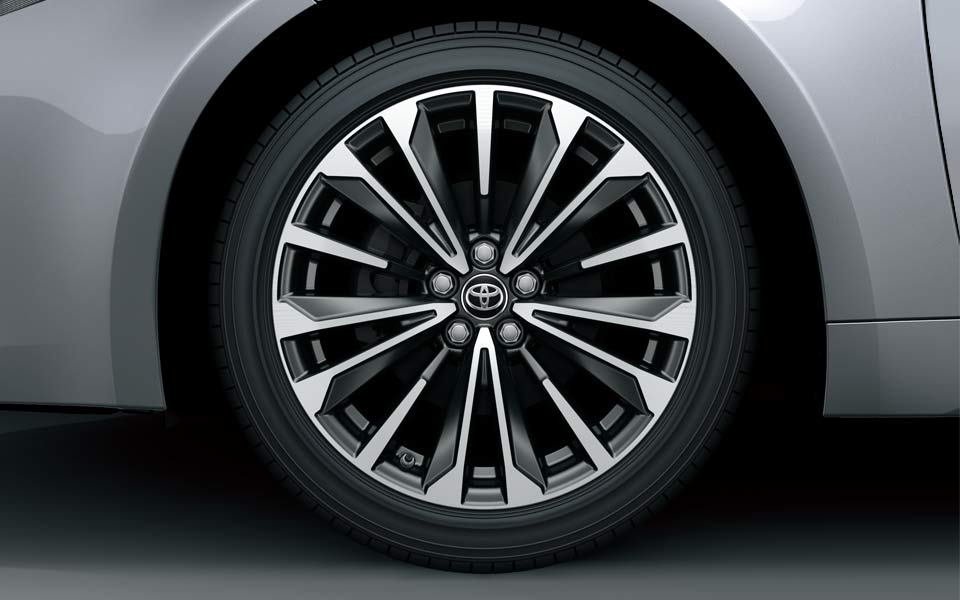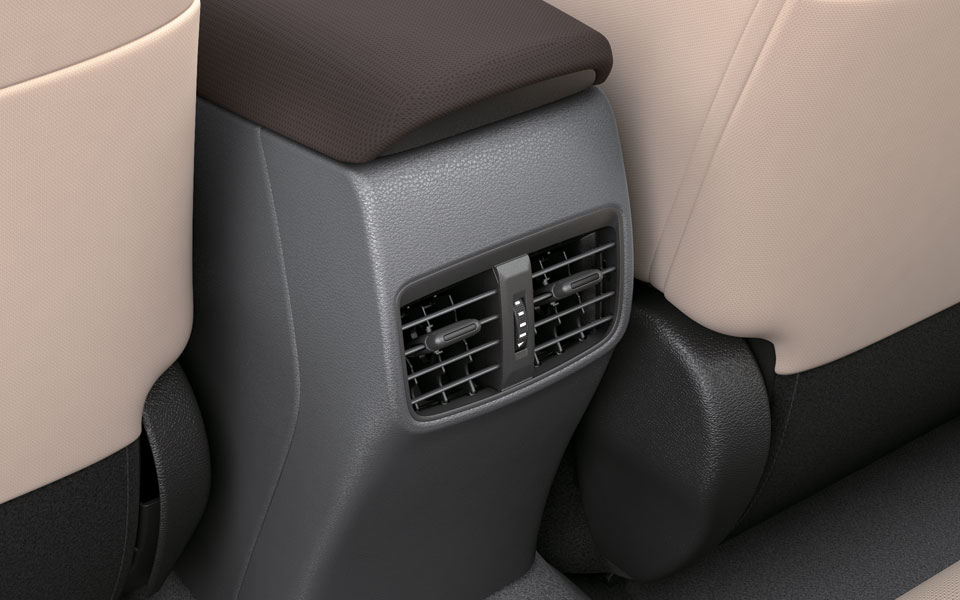 Center Console Box and Rear Cooling Vent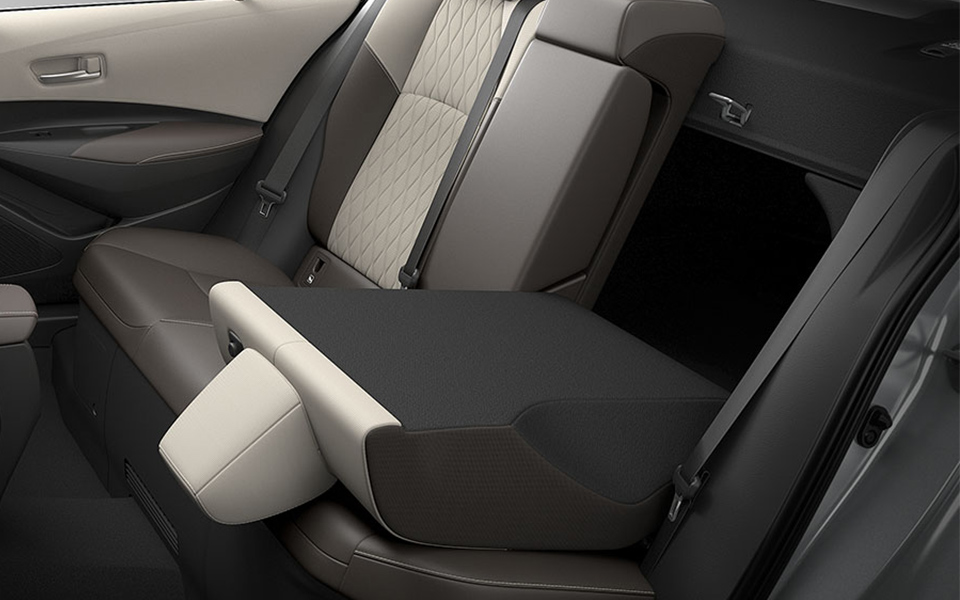 60/40 split, fold-down rear seatbacks
In addition to the ample luggage space, the rear seatbacks fold down to create a variety of configurations to accommodate long and large objects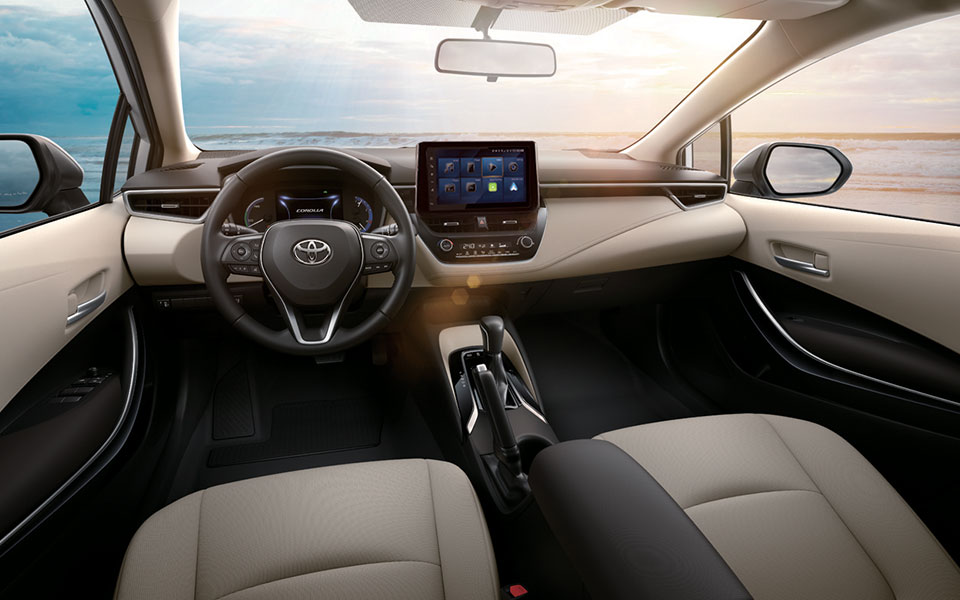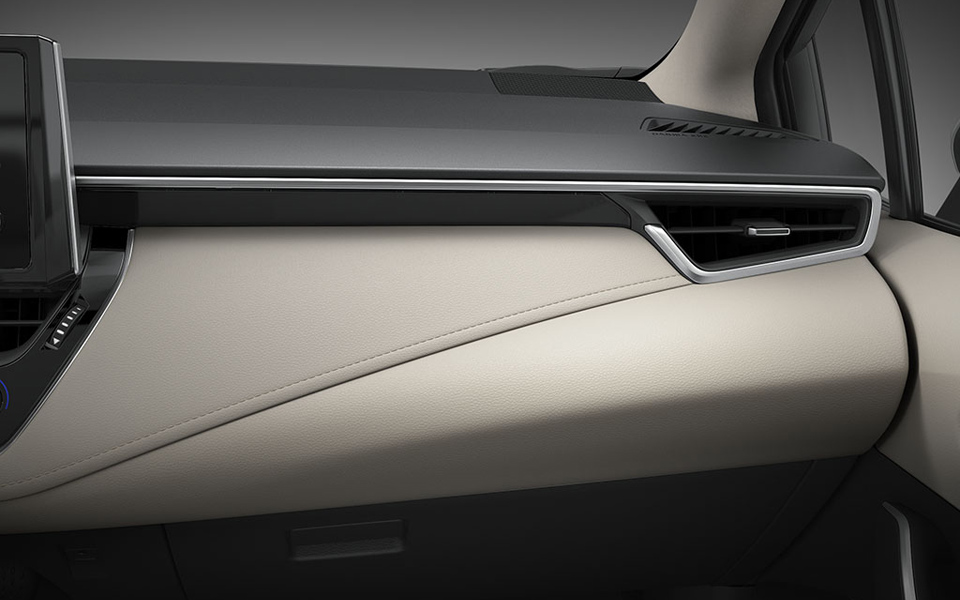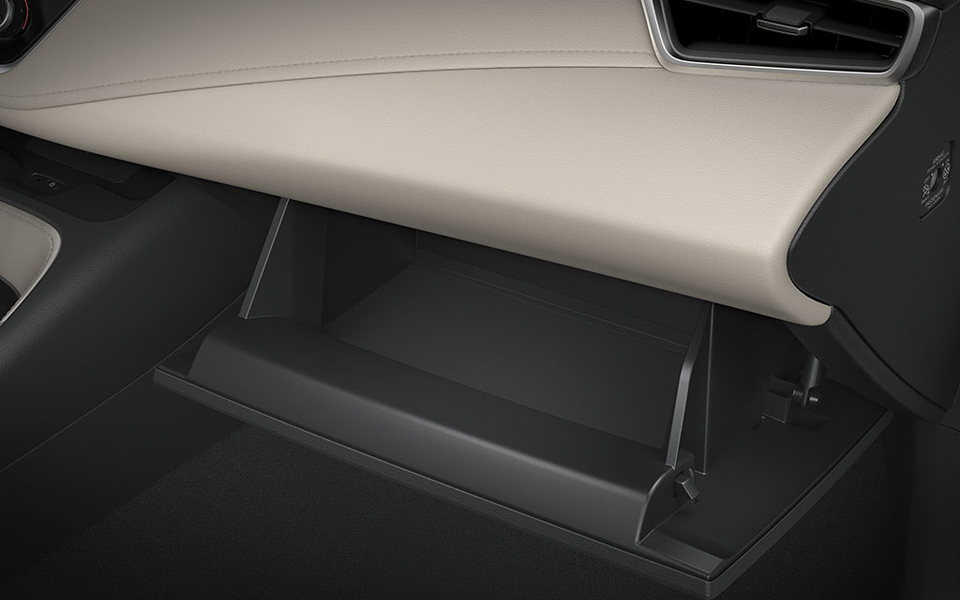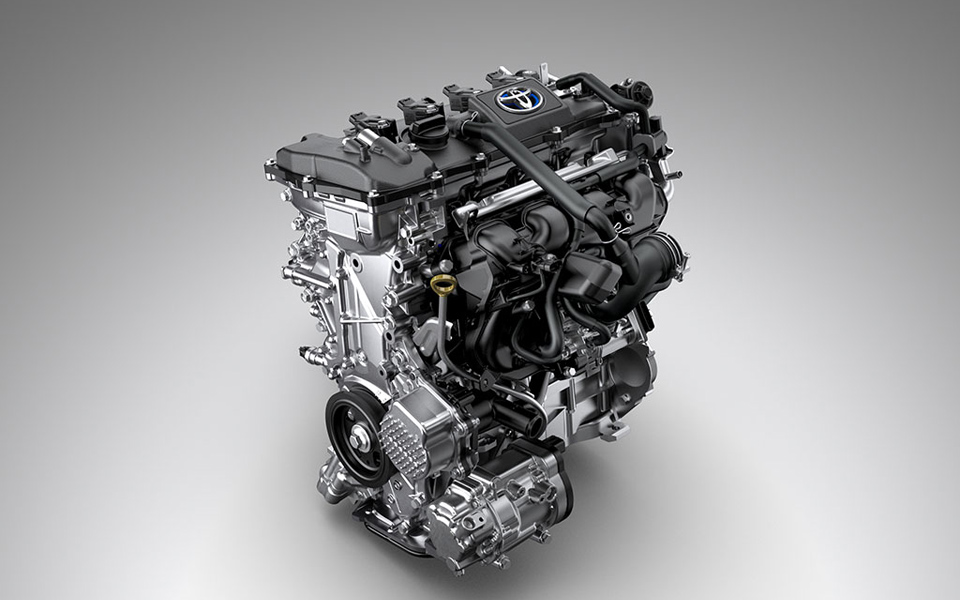 The Corolla's hybrid engine
provides exceptional fuel efficiency in a compact, lightweight design. The powertrain also integrates a high-rpm motor that delivers high output from a small lightweight footprint so you can enjoy smooth, powerful acceleration
NEW 1.5L ENGINE HAS BEEN ADOPTED
Newly developed 1.5-liter,in-line, 3-cylinder engine generates a sophisticated blend of enhanced performance and fuel efficiency
QUIETNESS
In EV (Electric Vehicle)-Drive Mode the Corolla is powered only by the electric motor, enabling quiet operation in residential areas at night and in the early morning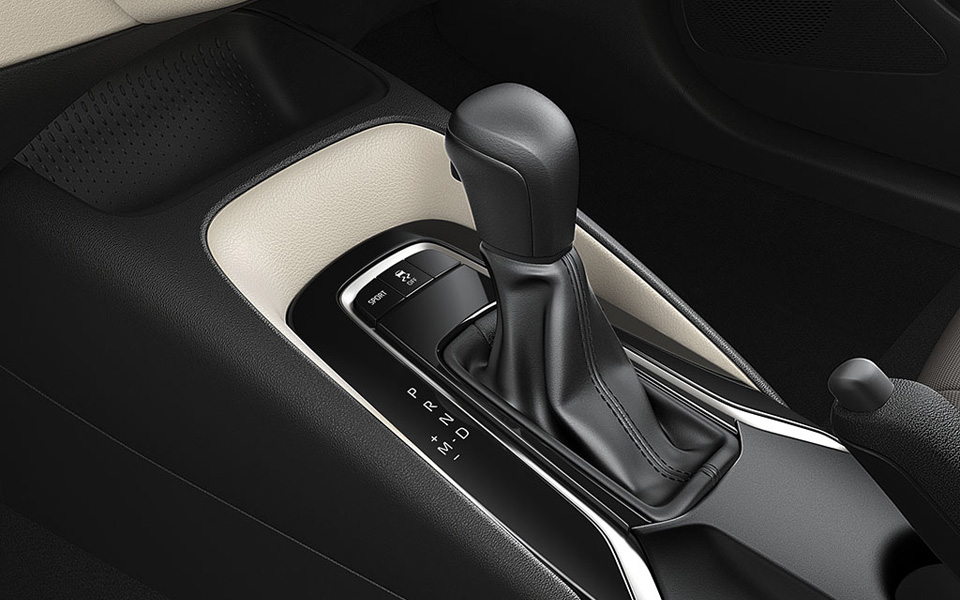 ACCELERATION
During high-speed driving the Corolla combines power from the engine and electric motor to deliver dynamic smooth acceleration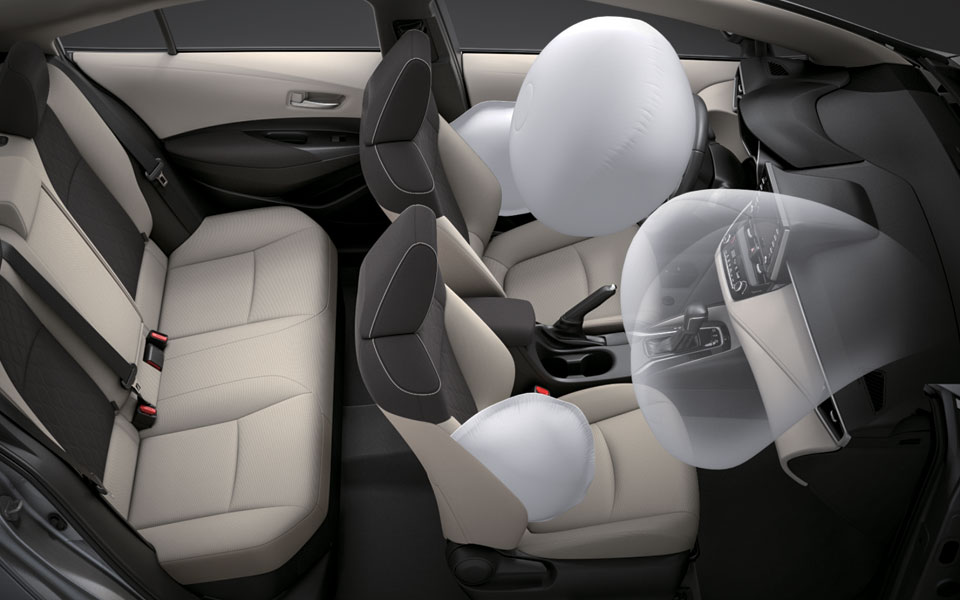 Airbags
To help reduce the impact to occupants in a collision, the Corolla is equipped with SRS driver airbag, SRS front passenger airbag and SRS side airbags (Front seats)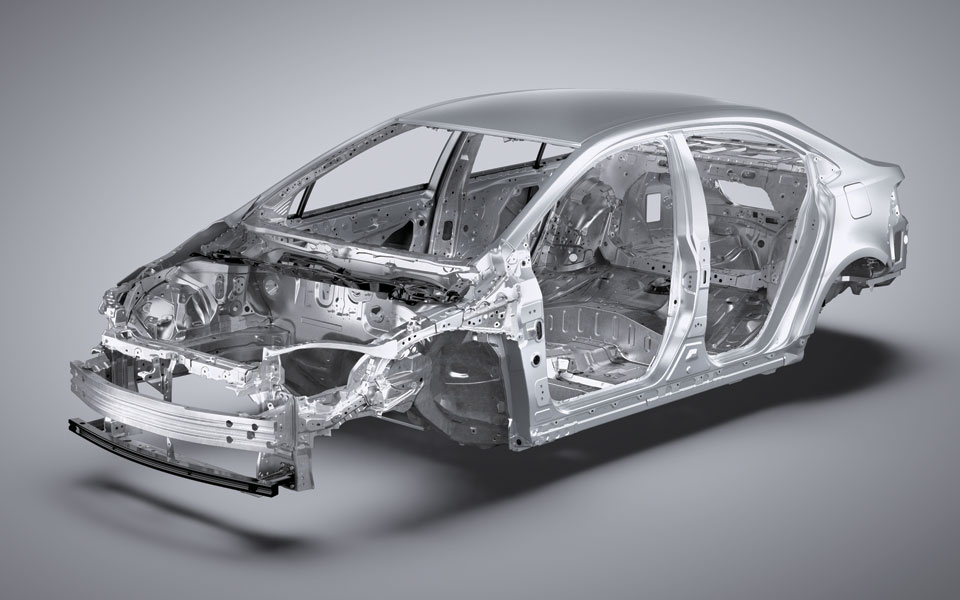 Crash safety body
Comprised of a high integrity cabin with front and rear crumple zones that help absorb impact energy in a collision. It also incorporates a compatibility concept that pursued the coexistence of vehicles of different weight and height in a collision.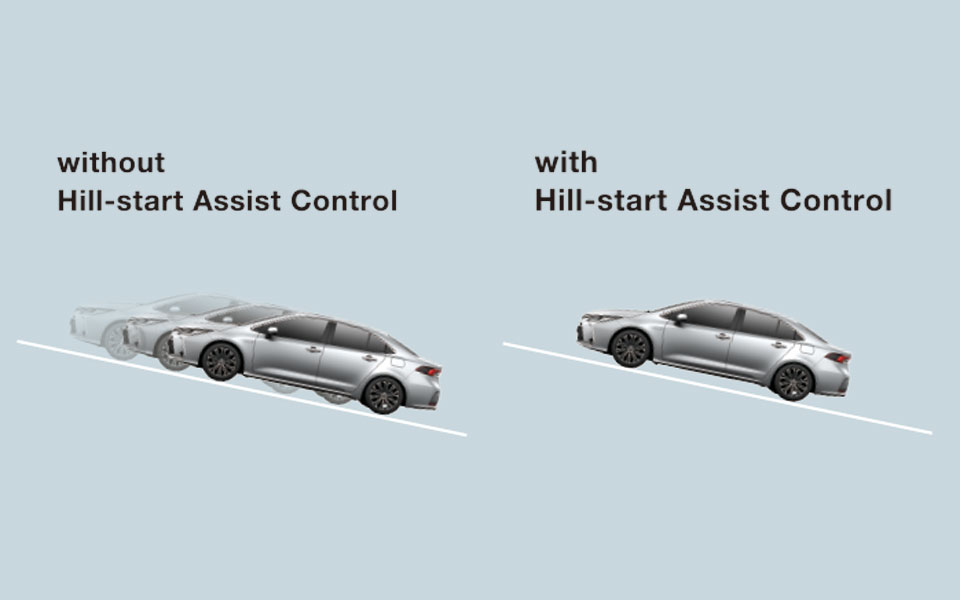 Hill-start Assist Control
Helps to prevent the vehicle from rolling backward when starting on a steep or slippery incline.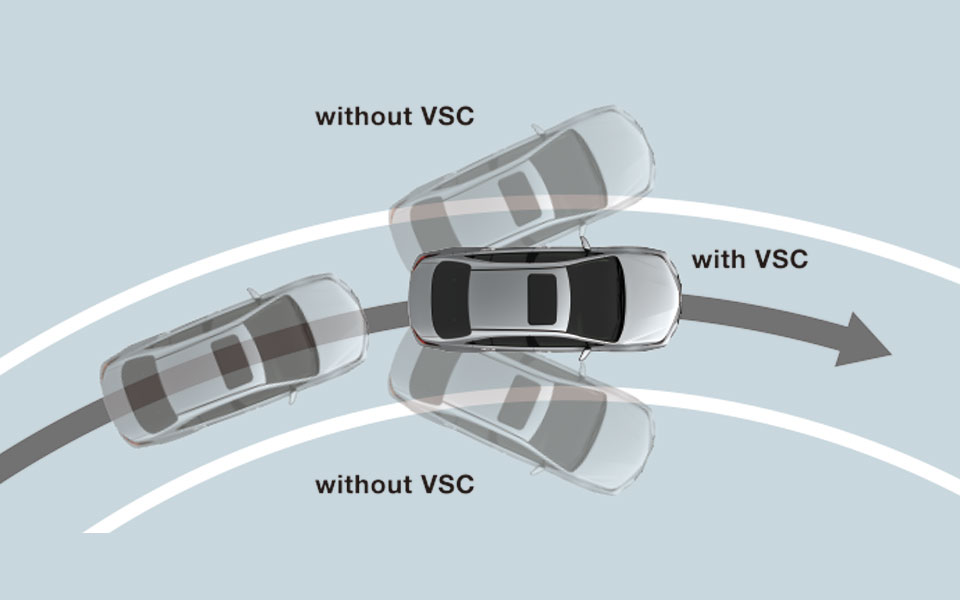 VSC
When sensors detect conditions likely to cause skidding, it helps prevent front or rear wheel slip by optimally controlling engine power and braking force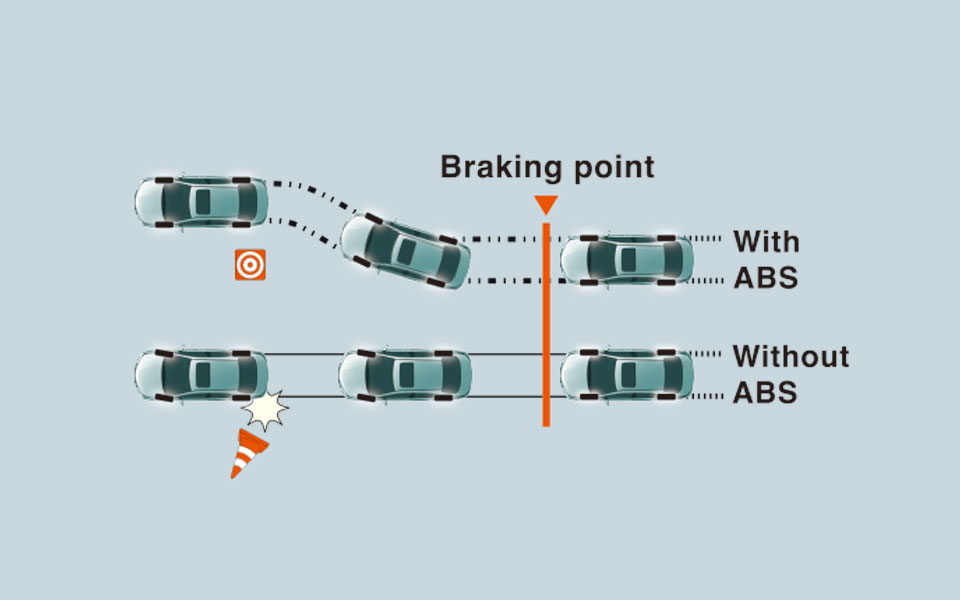 ABS with EBD
ABS helps to prevent the wheels from locking up when braking on slippery roads, or during sudden braking. EBD optimizes the distribution of braking force in various driving conditions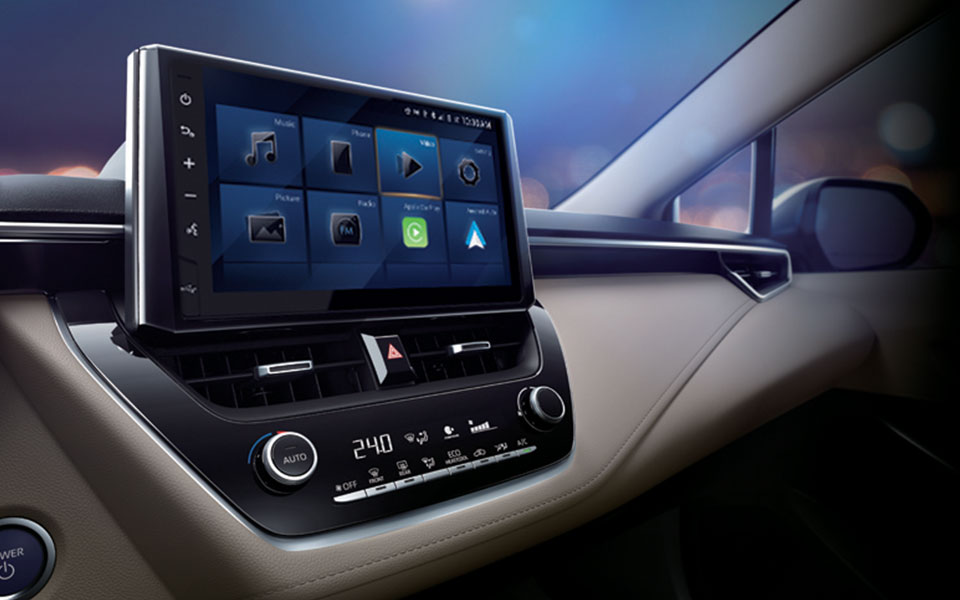 Audio system
Features an electrostatic touch-panel display with flick operation, enabling easy operation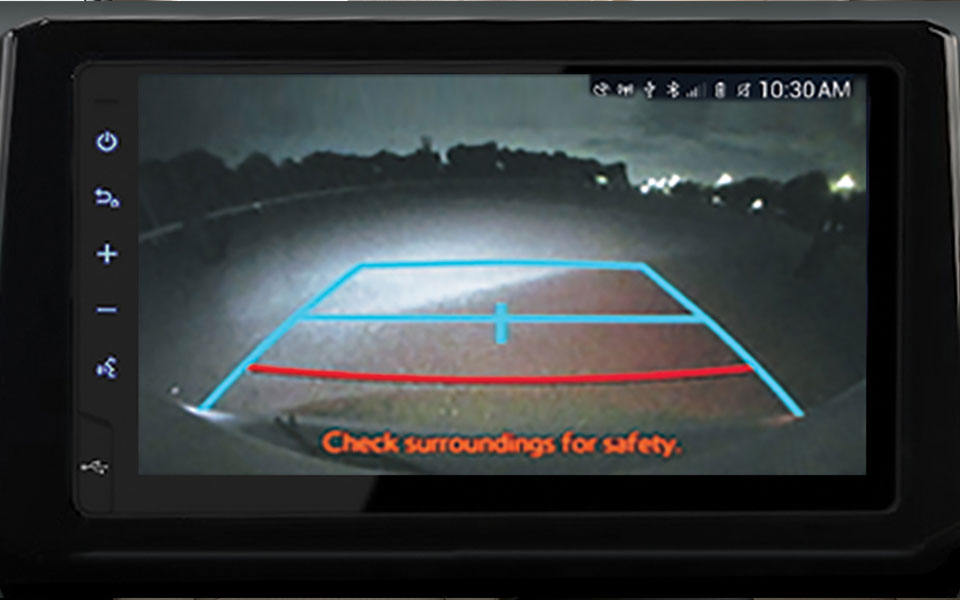 Back monitor
Supports smooth reversing operations when perpendicular or parallel parking, showing the rear view taken by a camera integrated into the rear of the vehicle on the display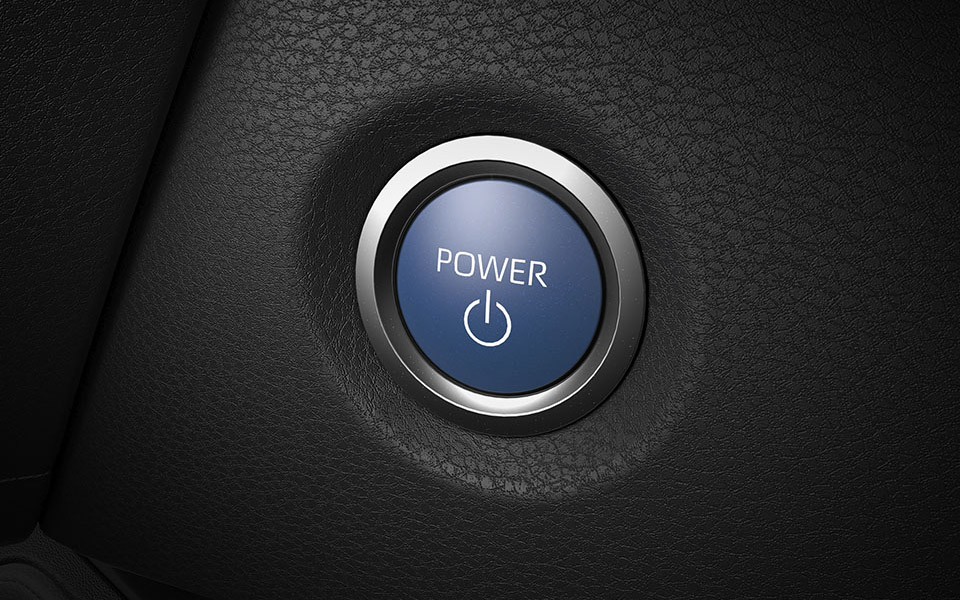 Whether you're thinking about buying a family-friendly SUV or a fuel-efficient Hybrid, looking for Genuine Parts or need to service your Toyota, visit one of our centers and let our team help you
Find the nearest Center
Abdul Latif Jameel Motors is committed to making your Toyota purchase and ownership experience as satisfying as possible. Let us know how we can help you
How can we help you?