Hiace Bus 2022
Features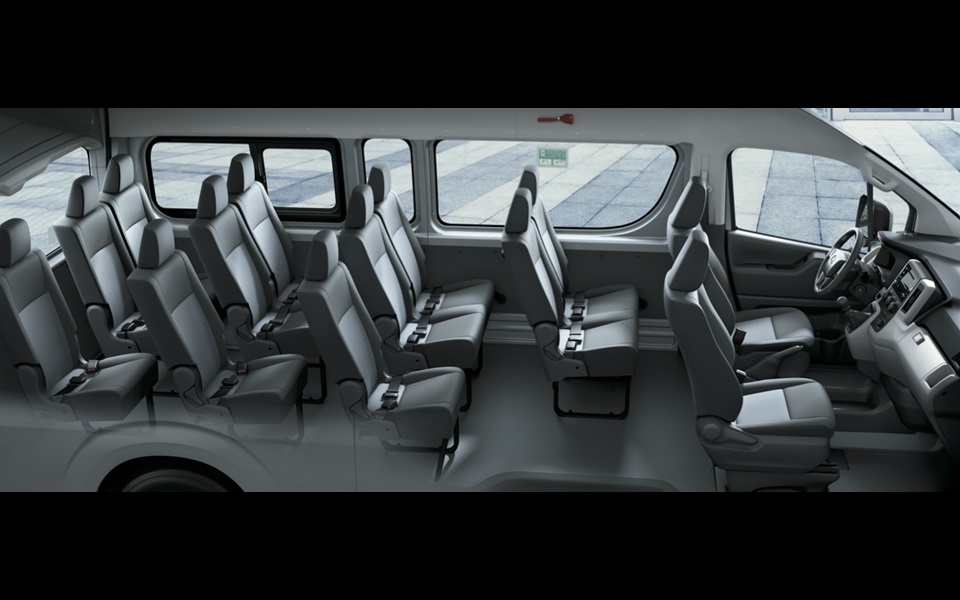 Comfort Born of a Powerful and Stable Ride
The suspension and other parts of the undercarriage have been renewed, and the engine relocated in a semi-bonneted configuration. This helps provide a powerful, stable and quiet ride, for sustained comfort even on long commutes.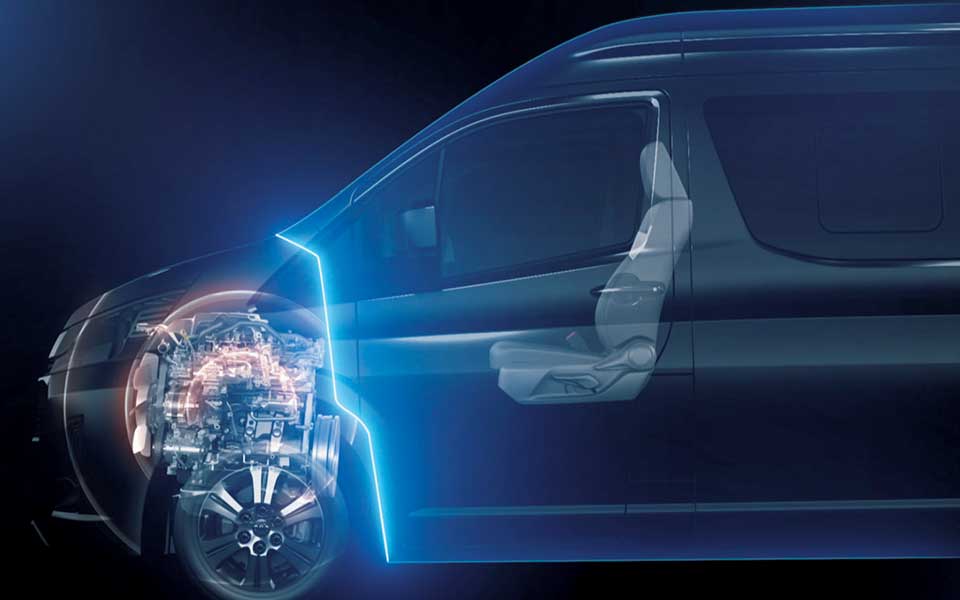 Comfortable and Quiet Cabin
With the semi-bonneted front-end design, the engine, which until now has been located beneath the front seats, is shifted forward. This helps create a cabin space with enhanced quietness and comfort.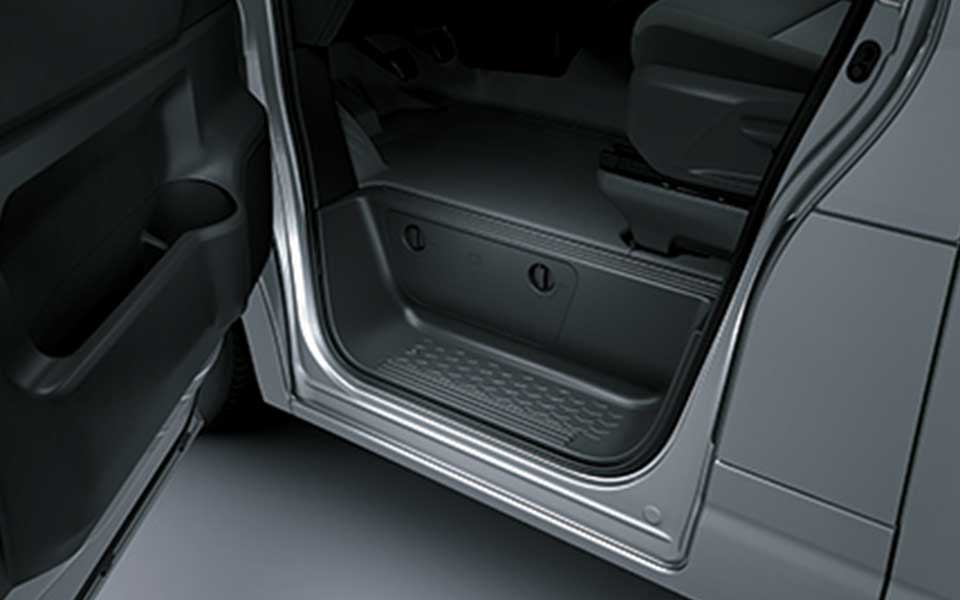 Wide Front Door Step
Front seat access is made easier by installing a wide front door step.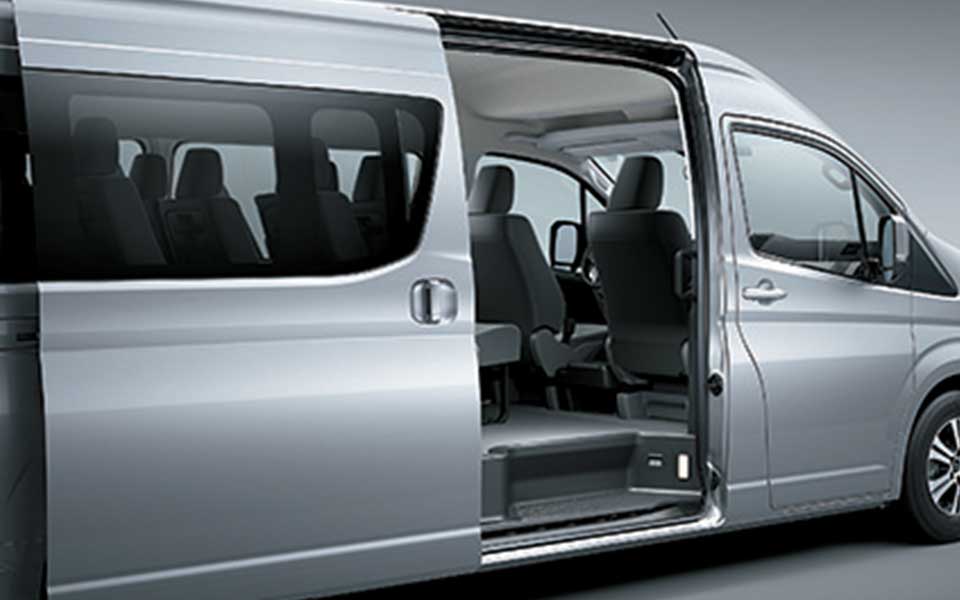 Superior Entry and Exit
The width of the sliding door opening has been increased and a large door step with lamp installed, making entry and exit even easier for occupants.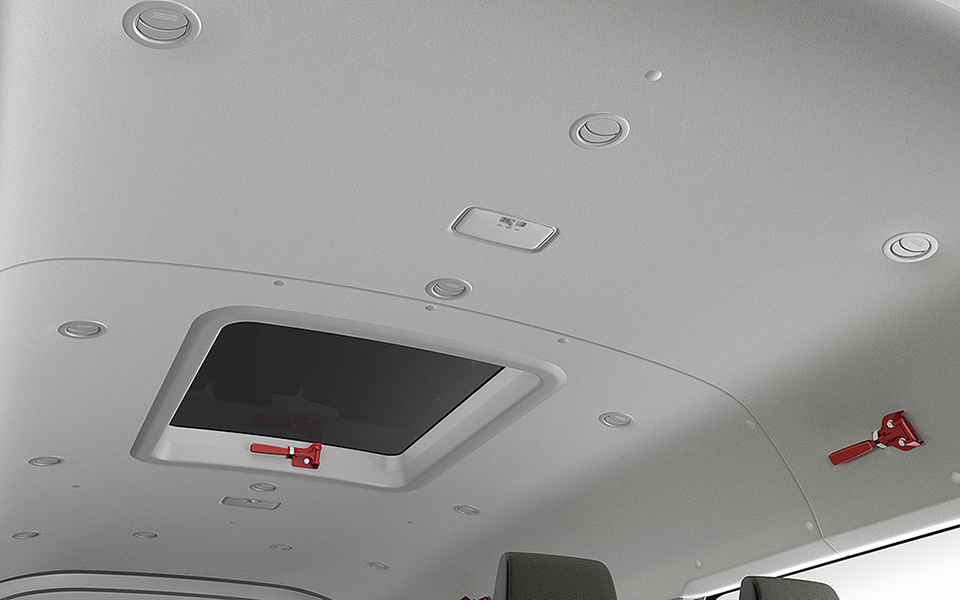 Air Conditioning
A high-performance manual air conditioner is adopted, which enables control of the air conditioning for rear seat passengers from the AC controller on the instrument panel. Roof-mounted air vents are provided, helping create a comfortable space for all occupants.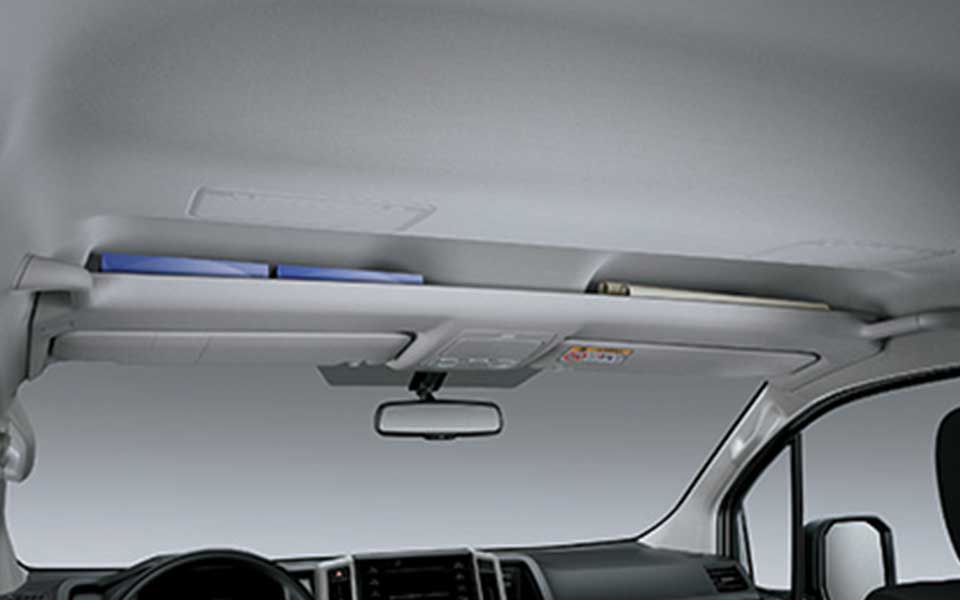 Storage Spaces
Door pockets with space for A4 size files, Convenient console tray for small items, Overhead tray for neat storage of items for immediate access.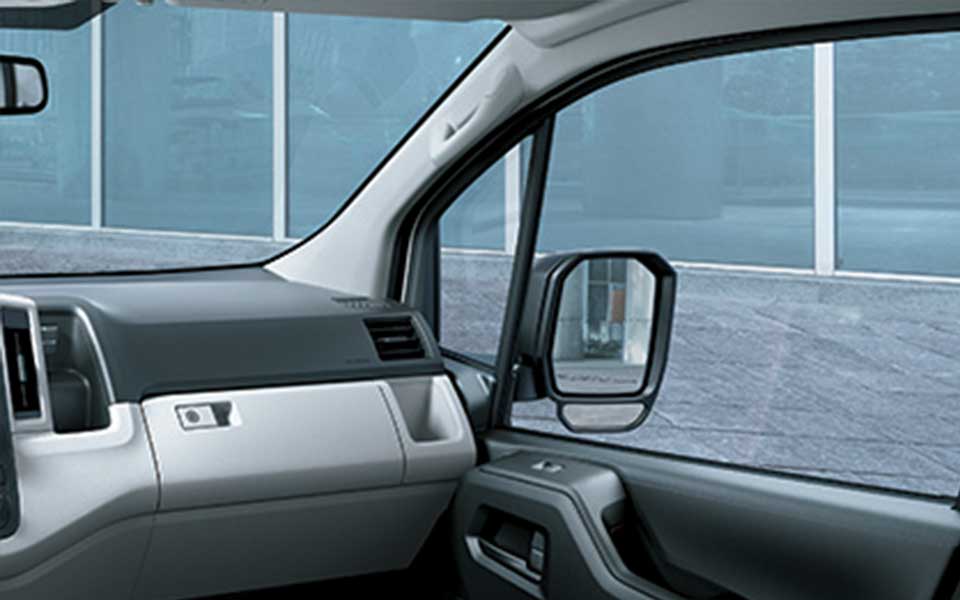 Excellent Driving Visibility
The anterior of the front side window has been lowered and a large quarter glass installed to help ensure excellent forward visibility. An auxiliary mirror has been added, enabling checking in the downward field of view.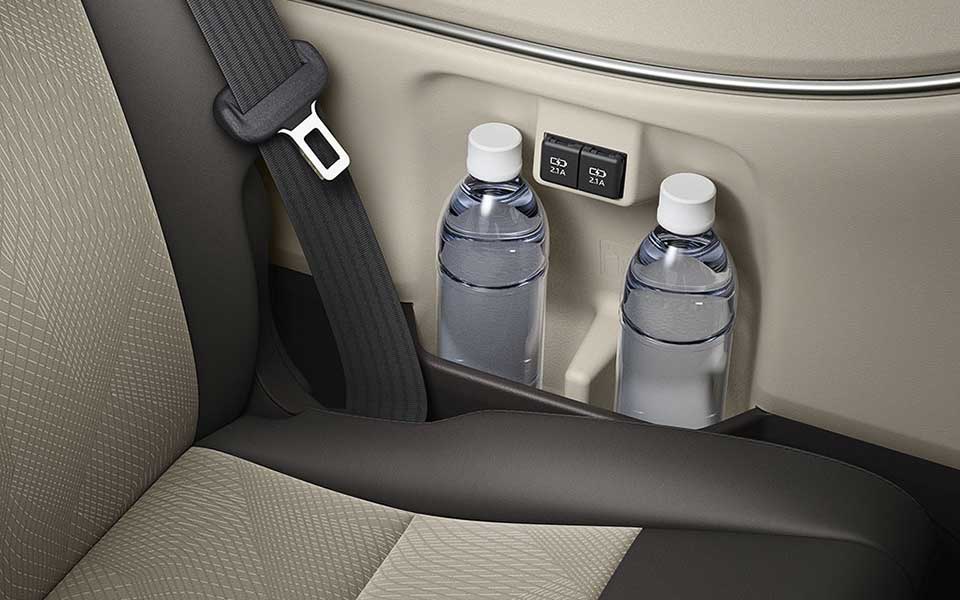 The deck side trim features a convenient bottle holder and a USB port.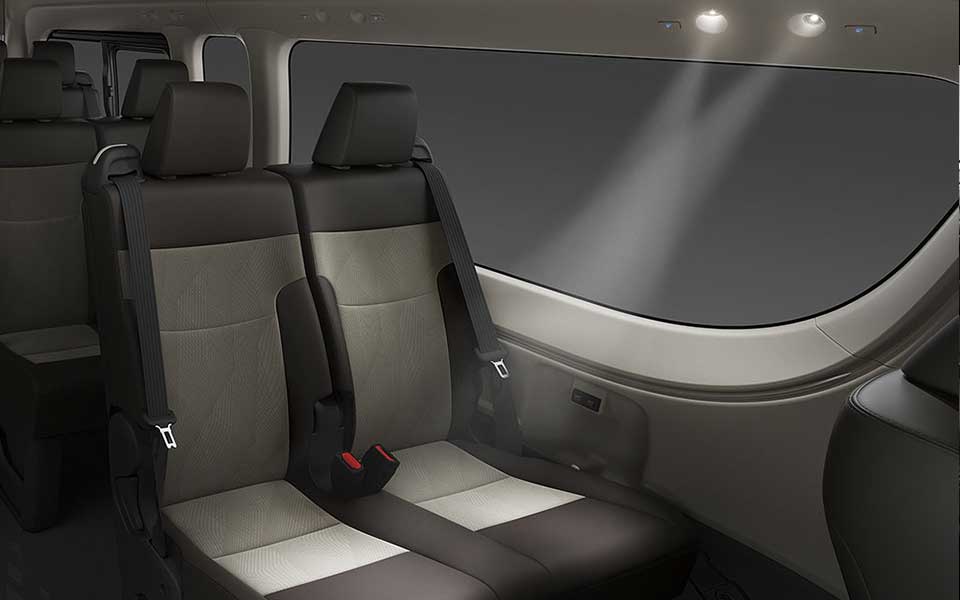 Reading lamps create a comfortable cabin environment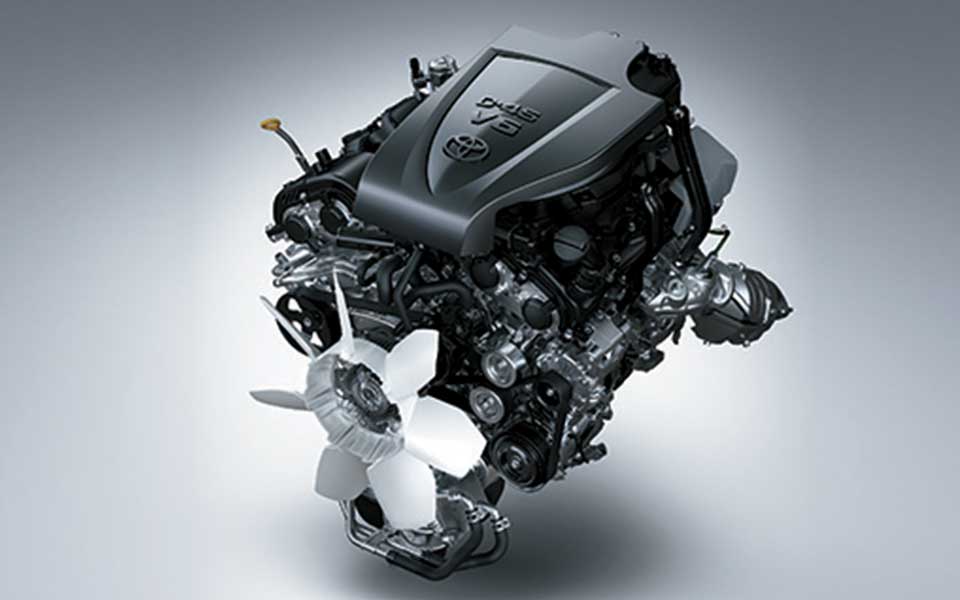 Engine Line-up
The 7GR-FKS engine adopts D-4S, Dual VVT-i and other technologies to help simultaneously achieve excellent fuel economy and quietness.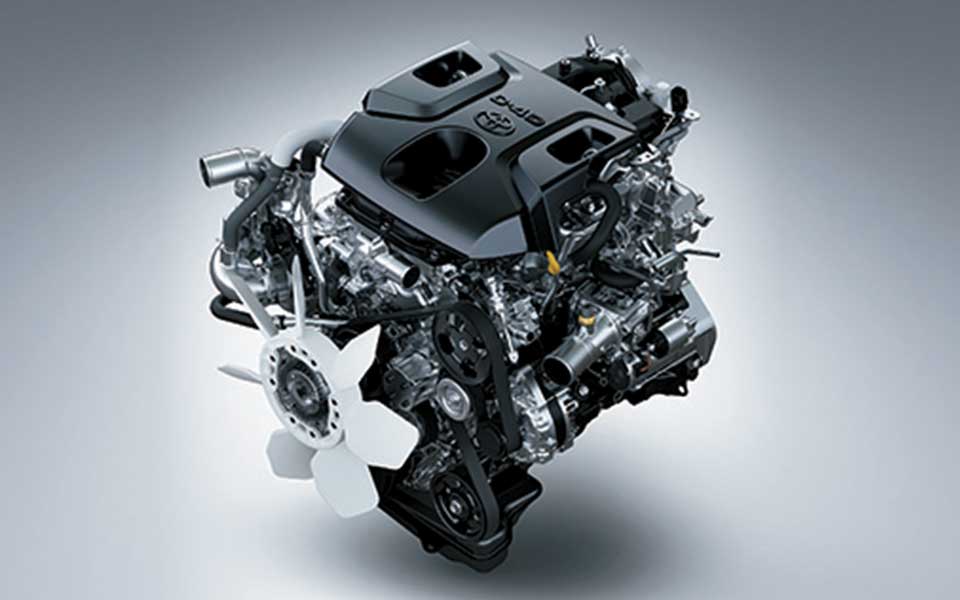 Engine Line-up
The 1GD-FTV engine adopts a turbocharger with intercooler, which helps produce powerful dynamic performance while enhancing fuel economy and quietness.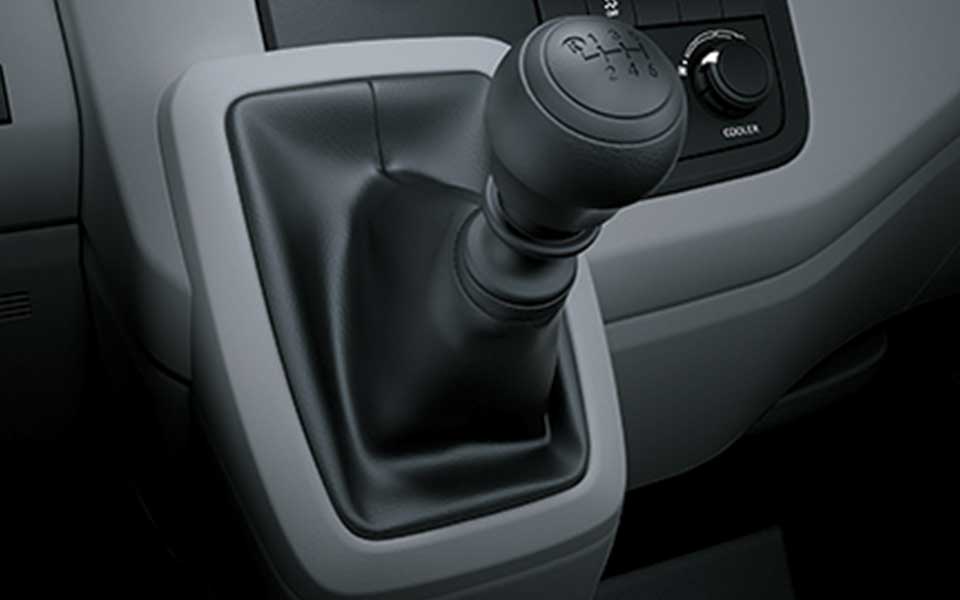 Transmission
In addition to a 6-speed manual transmission, a 6-speed automatic transmission is available, helping achieve excellent dynamic performance and fuel economy. The transmission also contributes to superior drivability.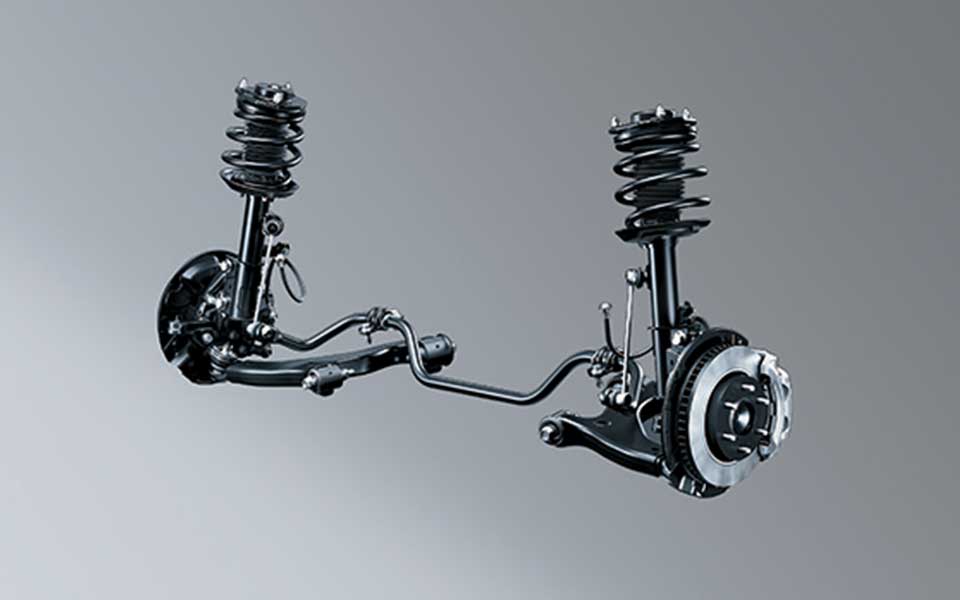 Suspension / Brakes
A MacPherson strut suspension is adopted for the front and a leaf spring suspension for the rear, helping assure ample suspension stroke. The suspension helps achieve excellent straight-line stability as well as a quiet and comfortable ride. The adoption of disc brakes for the front and rear yields excellent braking force.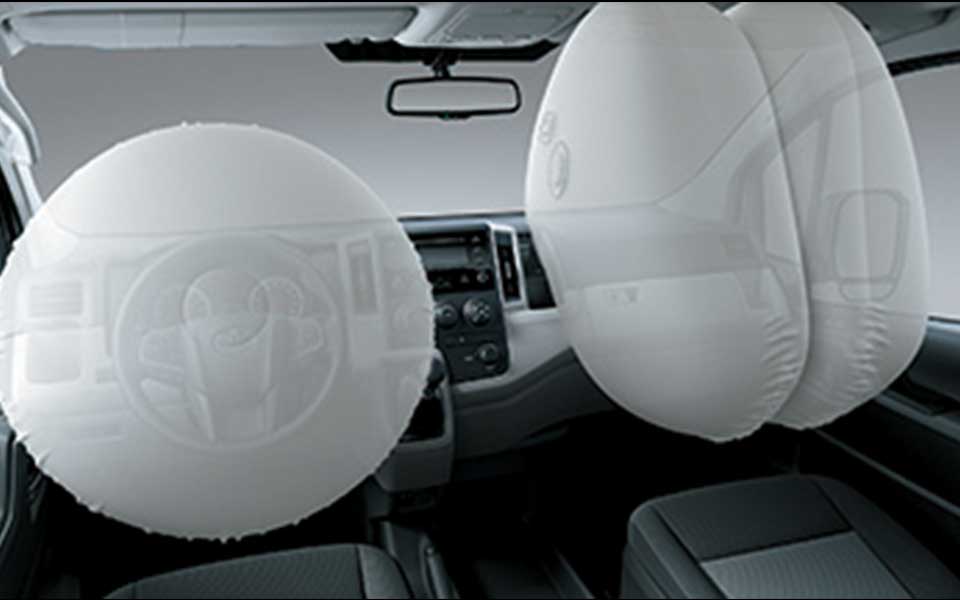 Airbags
Airbags are provided for the driver and front passenger.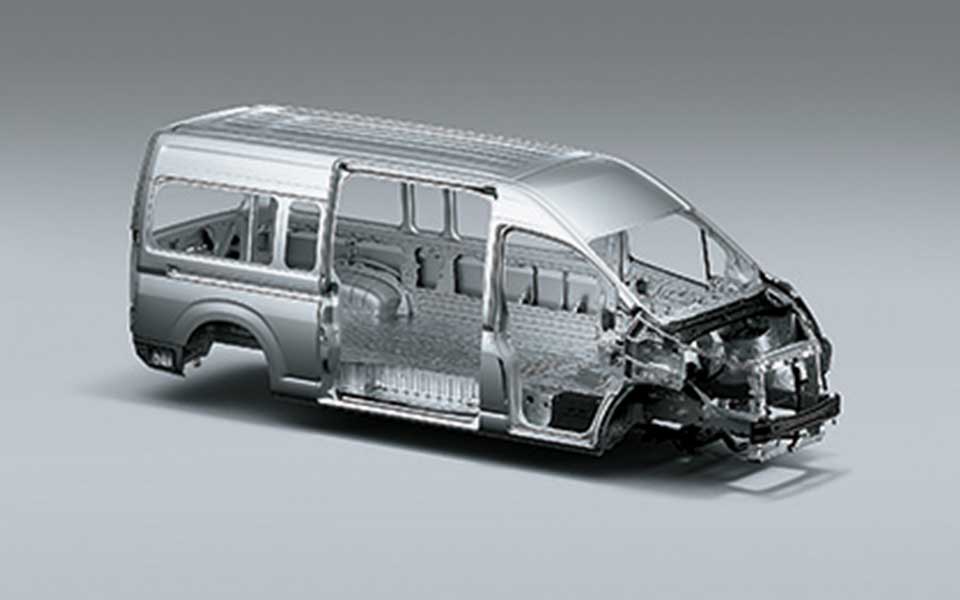 Collision Safety Body
A semi-bonneted configuration is used for the front, to efficiently absorb impact energy in the event of a collision. This contributes to excellent crash safety.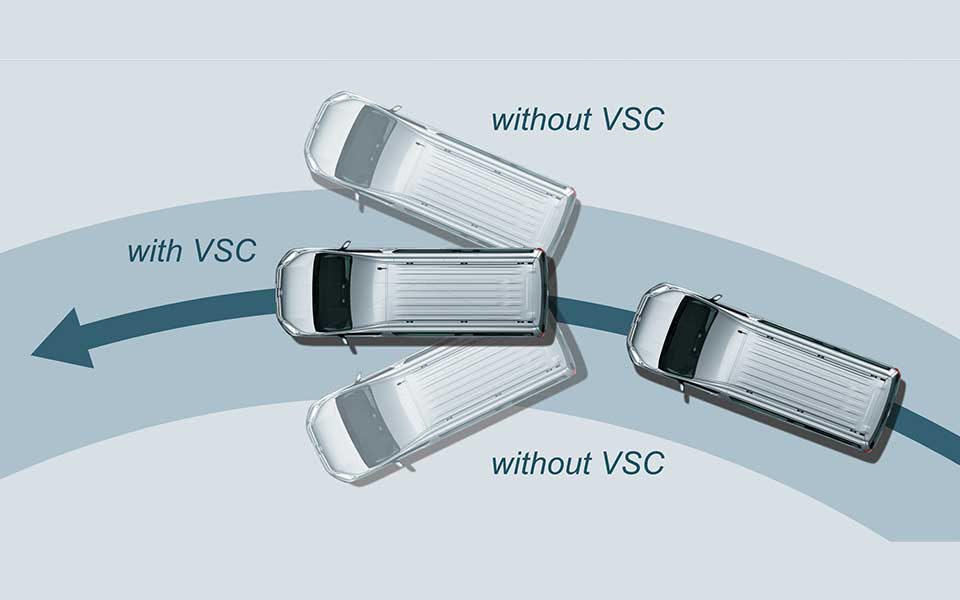 Vehicle Stability Control
VSC uses sensor input to detect skidding of the vehicle on slippery road surfaces, and helps ensure vehicle stability by selectively applying the brakes to individual wheels while controlling engine power output.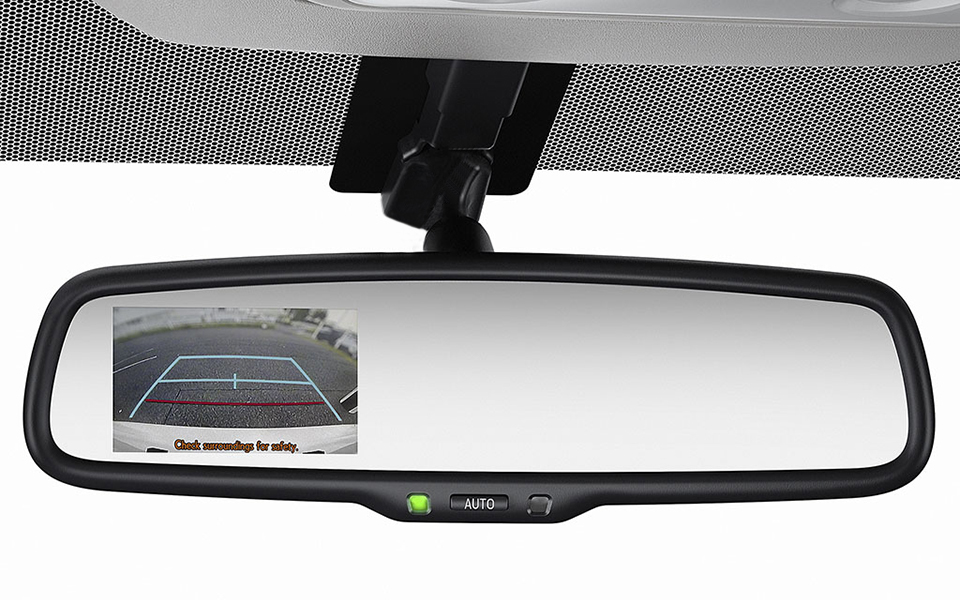 Anti-lock Brake System with Electronic Brake-force Distribution
In addition to ABS, which helps prevent wheel lock-up during braking, the adoption of EBD helps ensure optimal distribution of braking force to the left and right wheels.
All information is based on the latest data available at the time of publication, and is subject to change without notice
Learn More
Whether you're thinking about buying a family-friendly SUV or a fuel-efficient Hybrid, looking for Genuine Parts or need to service your Toyota, visit one of our centers and let our team help you
Find the nearest Center
Abdul Latif Jameel Motors is committed to making your Toyota purchase and ownership experience as satisfying as possible. Let us know how we can help you
How can we help you?