LiteAce VAN 2024
Features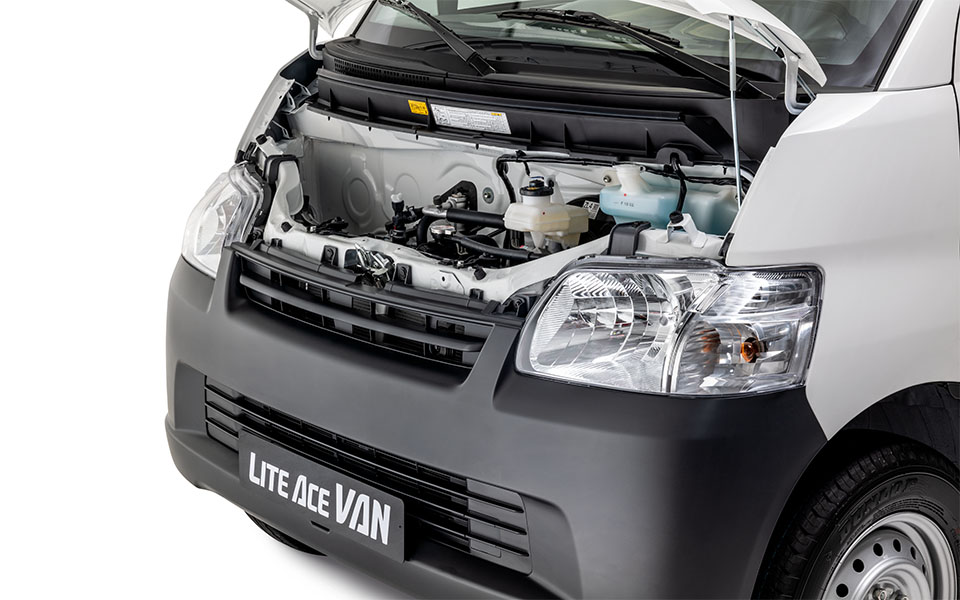 Front hood
Allows simple inspections and easy maintenance.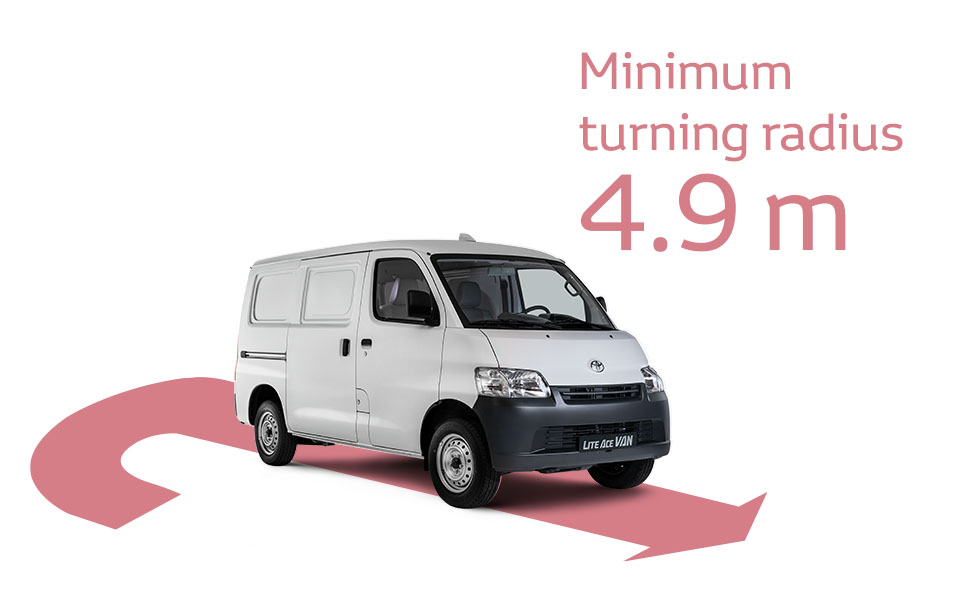 4.9M TURNING RADIUS
The compact body and corner-placed tires of the LiteAce affords  it the best minimum turning radius of commercial vehicles in the market.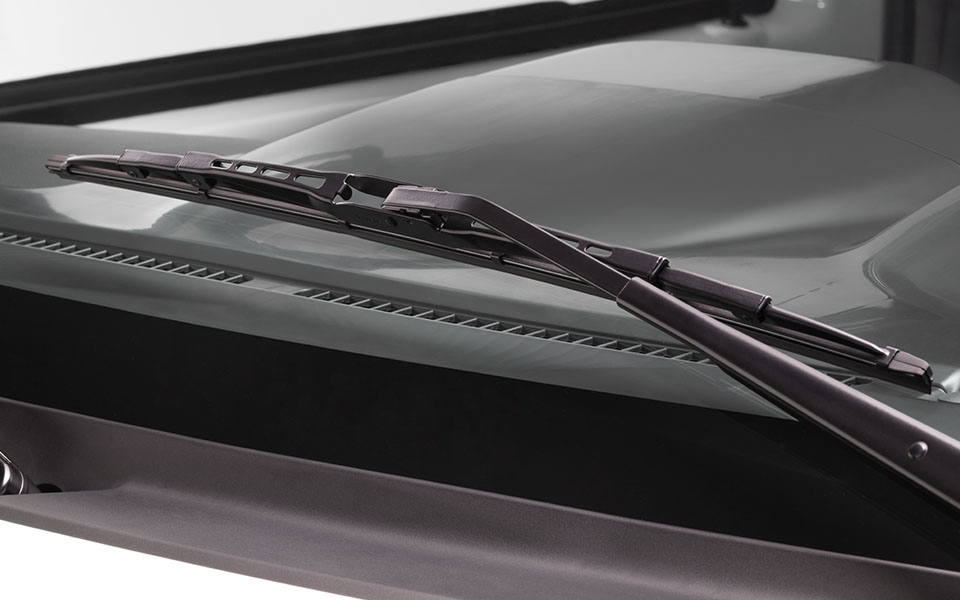 Vehicle speed-sensing intermittent front wipers
Easy usability results in less driver distractions.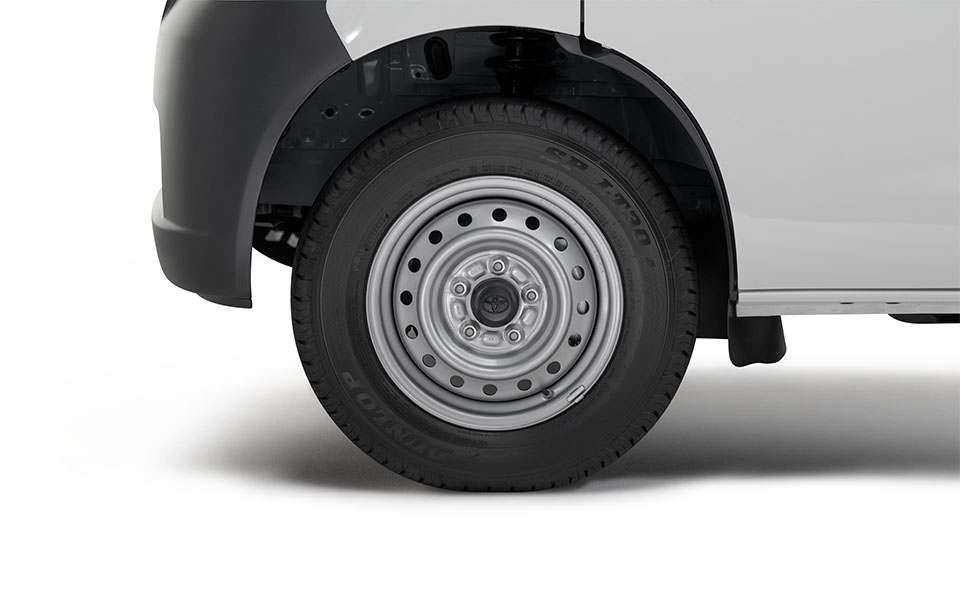 Tires & wheels
A low rolling resistance tire has been newly developed, contributing to low fuel consumption.
An accessory socket (DC12V/120W) is provided so that a variety of electrical devices can be charged, helping enhance delivery efficiency.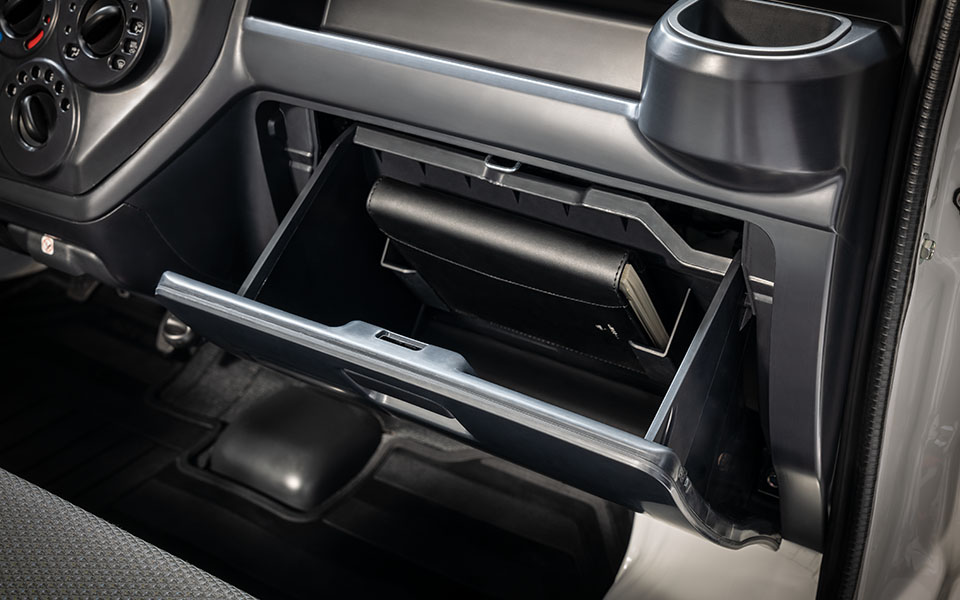 Globe box can accommodate A4-sized binders.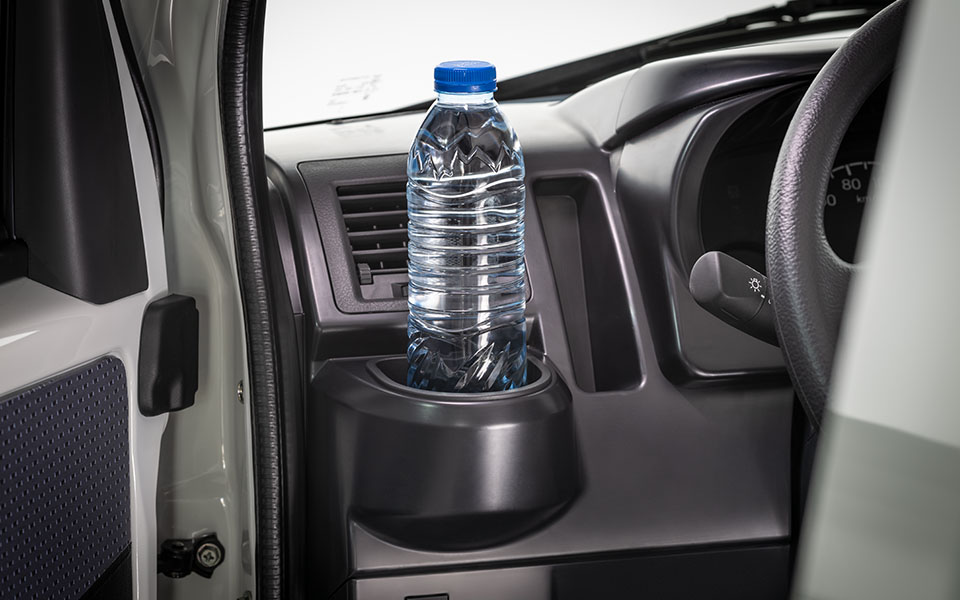 Cup holders allow easy accessibility.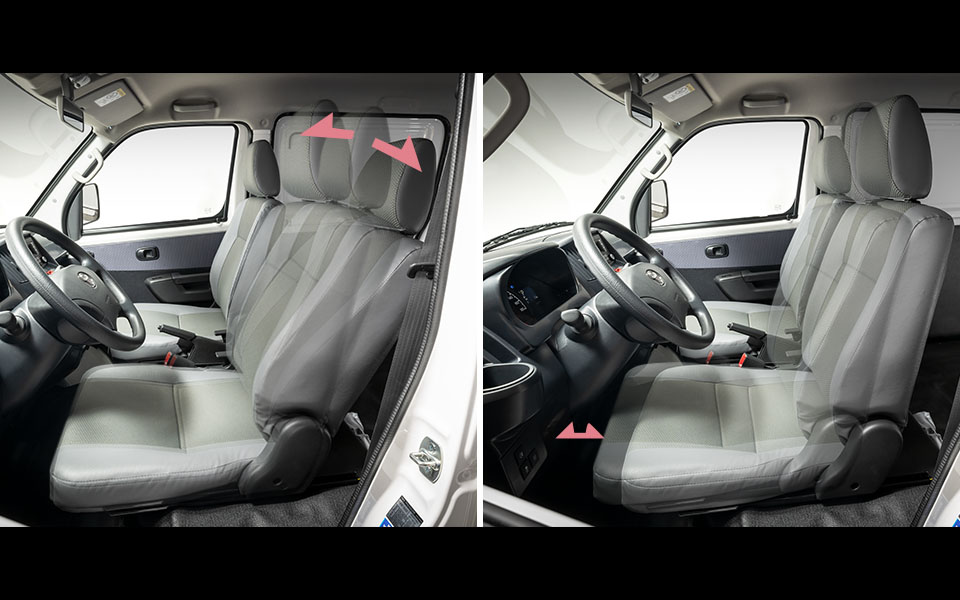 The driver's seat position can be easily adjusted through a front-rear sliding mechanism to best accommodate to the driver's body type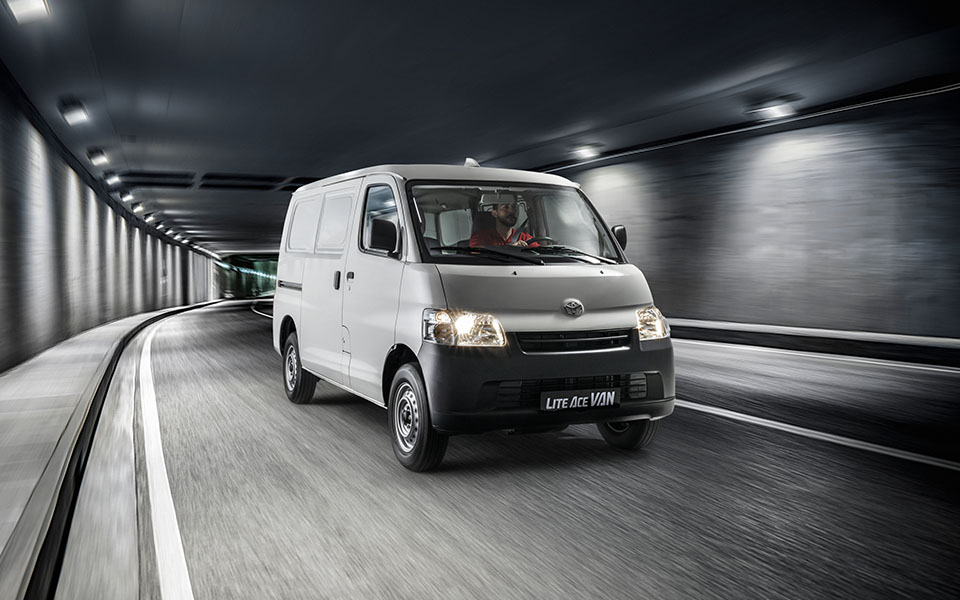 Built for the Long Haul
The LiteAce is unmatched in its ability to navigate dense road systems and traverse thoroughfares with speed and power. Equipped with durable, responsive suspension for ride comfort and a fuel-efficient, semi-cab-over engine arrangement, LiteAce delivers on both economy and performance without compromise.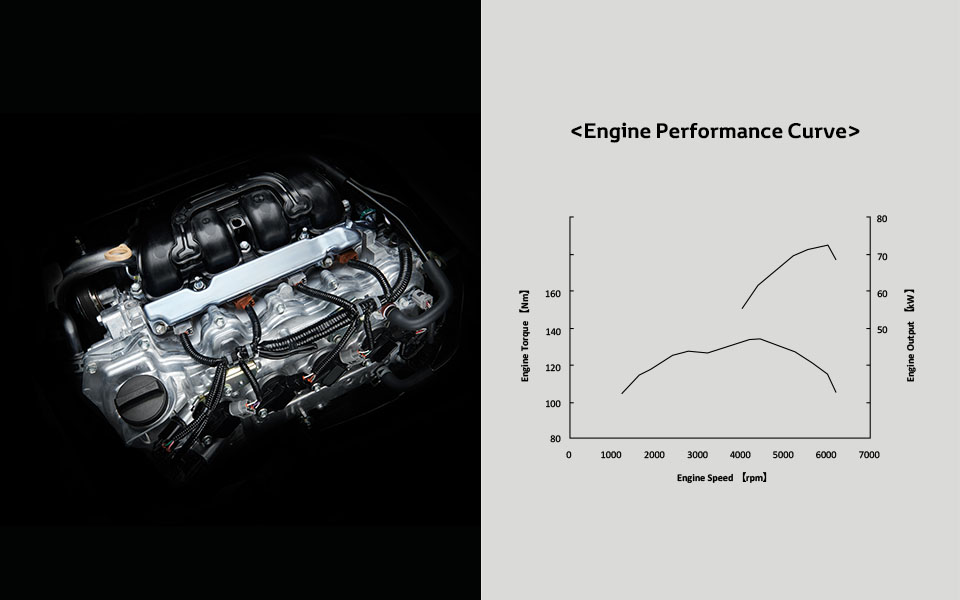 Engine
Whether on low or high speeds, the economical 1.5L 2 NR-VE engine displaces enormous power for a vehicle of the LiteAce's class. Low emissions and fuel consumption provides relief to both driver and the environment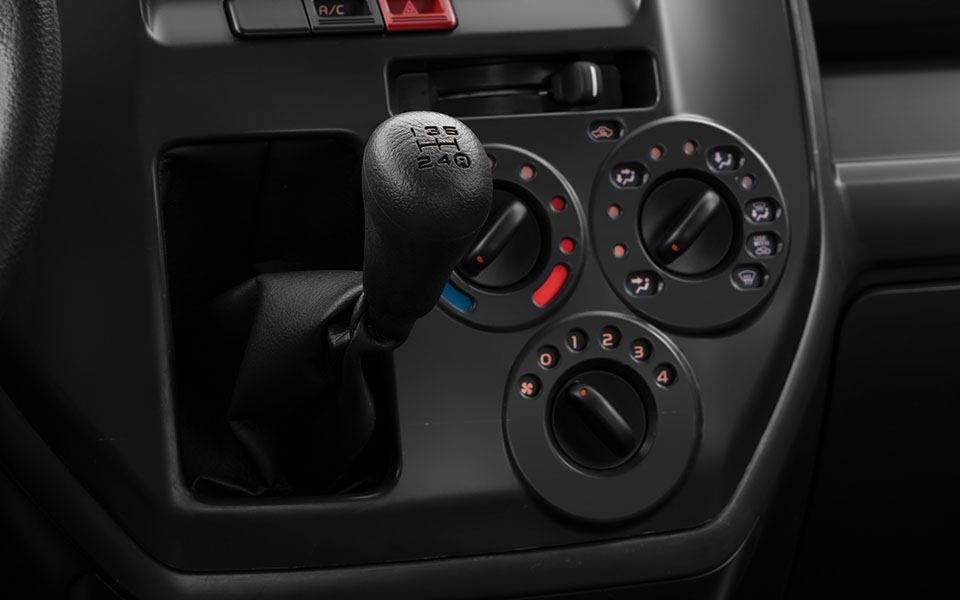 Manual Transmission
Available in both 5MT and 4AT, LiteAce's gear ratios are developed for optimum fuel economy and driving performance.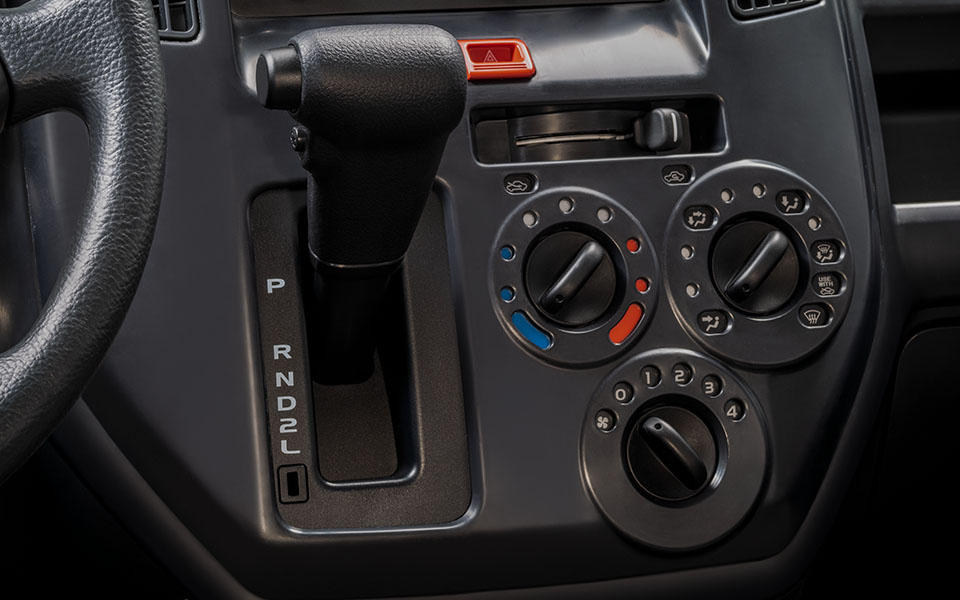 Automatic Transmission
Available in both 5MT and 4AT, LiteAce's gear ratios are developed for optimum fuel economy and driving performance.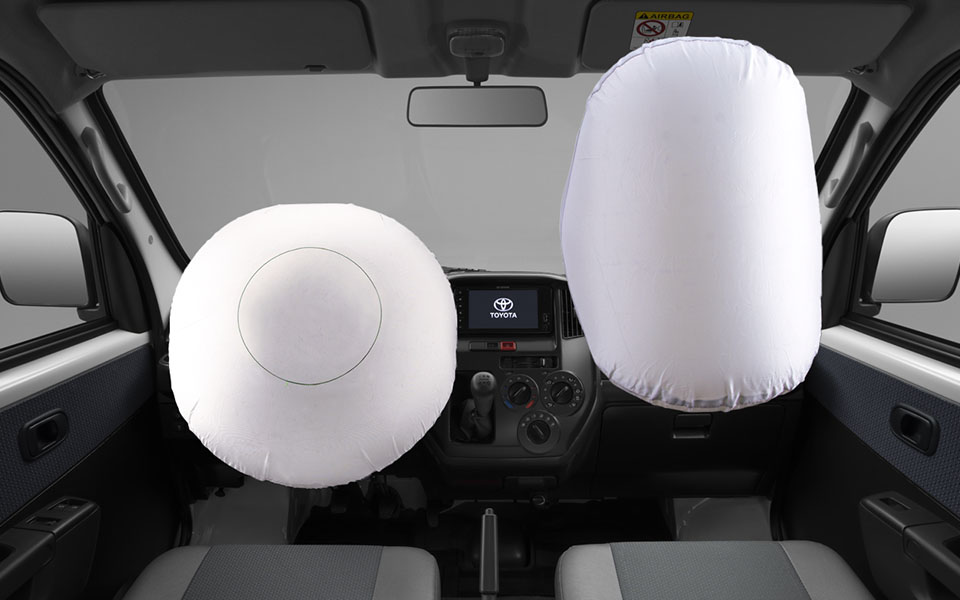 Dual SRS Airbags
Supplemental Restraint Airbags (SRS) work in tandem with the 3-point, ELR-equipped seatbelts to protect drivers and passengers from head and chest damage resulting from frontal impact.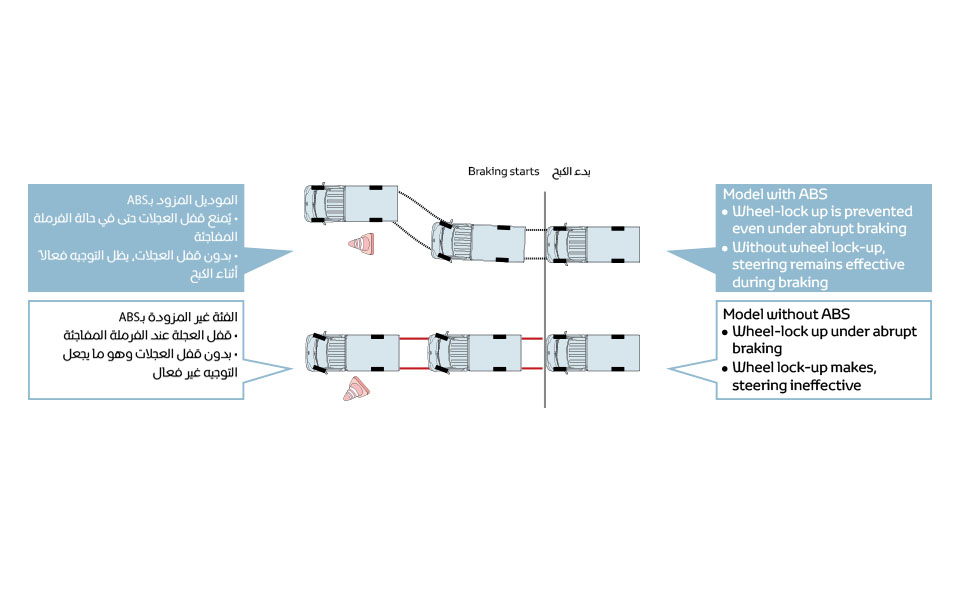 Anti-Lock Brake System
Preventing wheel lock-up resulting from abrupt braking and allowing for quick response during emergency situations.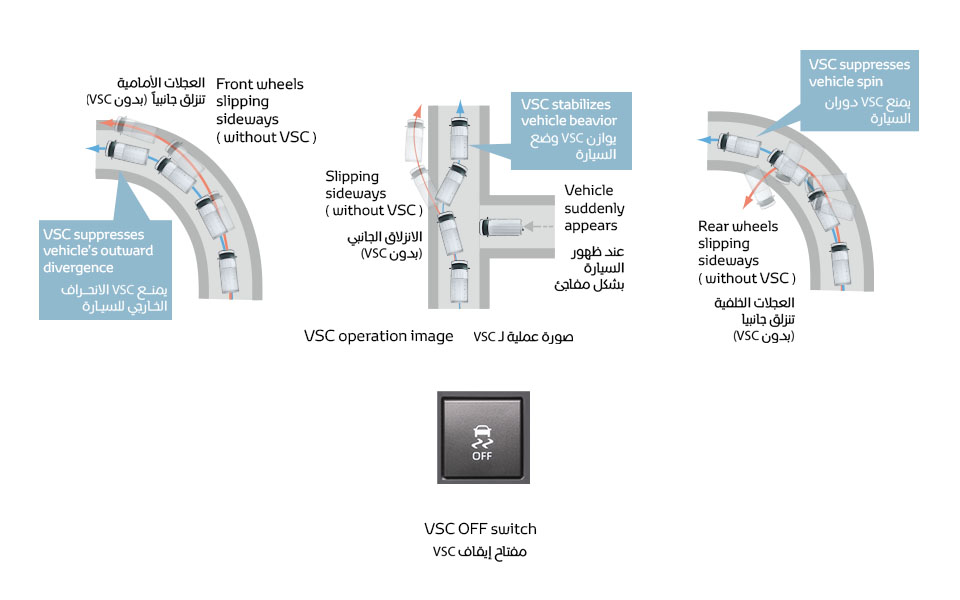 Vehicle Stability Control & Traction Control
Providing drivers both balance and support on road, VSC automatically adjusts braking and engine output to realign during sideways slip while TRC suppresses wheel spin during acceleration.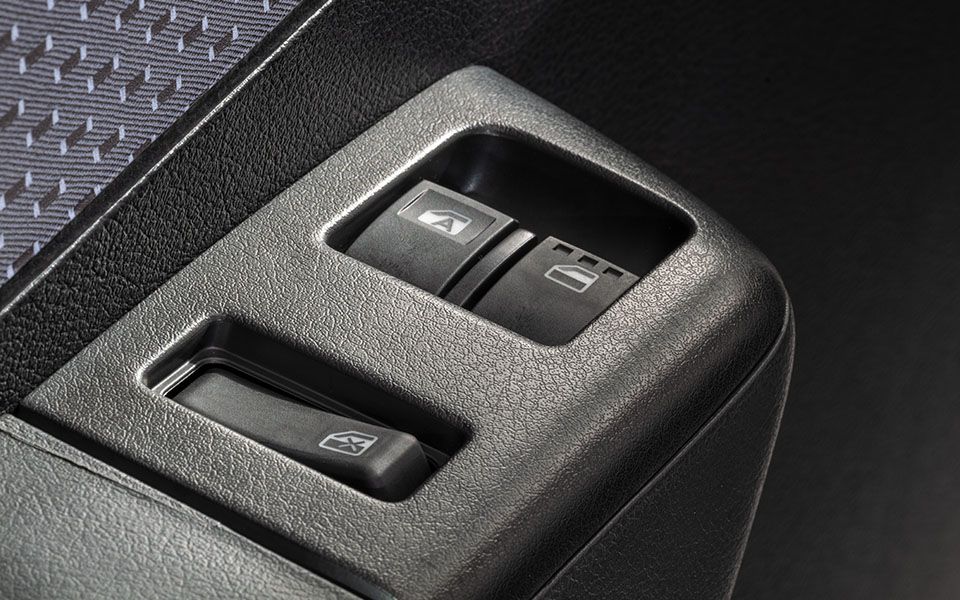 Power Windows
One-touch type with an anti-pinch feature is provided on the driver side, reducing burden.
All information is based on the latest data available at the time of publication, and is subject to change without notice
Learn More
Whether you're thinking about buying a family-friendly SUV or a fuel-efficient Hybrid, looking for Genuine Parts or need to service your Toyota, visit one of our centers and let our team help you
Find the nearest Center
Abdul Latif Jameel Motors is committed to making your Toyota purchase and ownership experience as satisfying as possible. Let us know how we can help you
How can we help you?