Yaris 2022
Features
Stylish, dynamic and youthful
Make a statement with the stylish Yaris Sedan. Its body is bold yet graceful and sporty from every angle. Shoulder-lines and surfacing give the Yaris Sedan a high-quality appearance and feel that belies its value for money.
Front and rear
From every angle and in every detail the Yaris Sedan looks modern. Carefully integrated front lights contrast excitingly with lower front grille. Rear light clusters complement the horizontal design of the trunk to give a broad aspect to the rear.
Sleek looks
Yaris Sedan has a graceful design but its good looks serve a purpose too. Surface areas have been smoothed to ensure clean airflow across the body. The reduction in air friction helps the Yaris Sedan to slip through the air quietly and with improved fuel economy.
Profile
An elegant and exciting futuristic design, precision engineering and the build quality evident throughout will make you proud of your Yaris Sedan for a long time to come.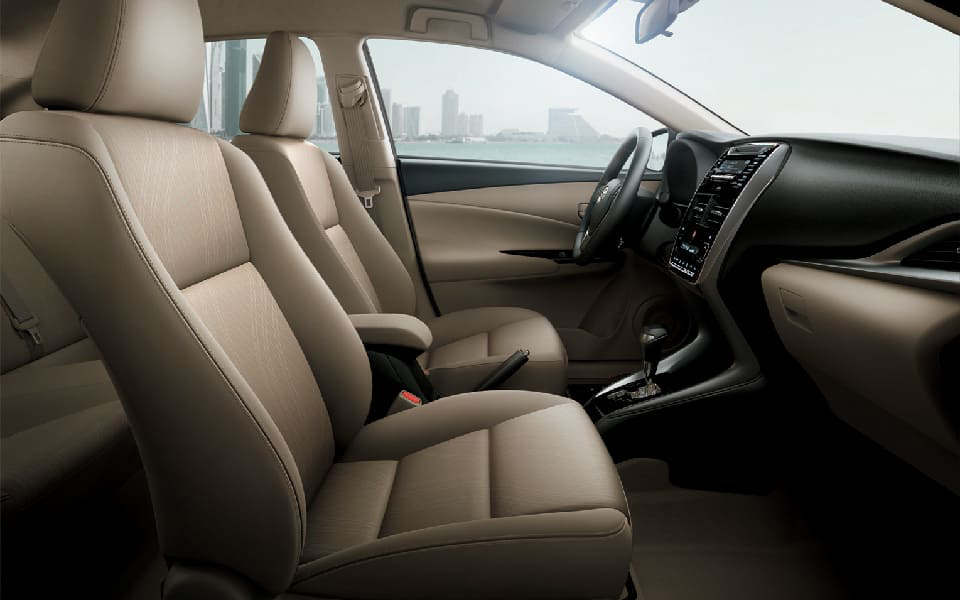 Spaciousness and comfort
Express your taste for the good-life in the Yaris Sedan's modern, distinctively stylish cabin. With comfort throughout, you can enjoy the inbuilt audio system, connect your own device through the USB and AUX ports, and enjoy the cool serenity provided by the efficient air conditioning system.
Interior space
Ergonomically designed seats provide comfort that lasts, even on long journeys. Their width takes full advantage of the enhanced cabin space and adjustable headrests complement the slide and recline adjustability of the front seats, ensuring you find the perfect driving position.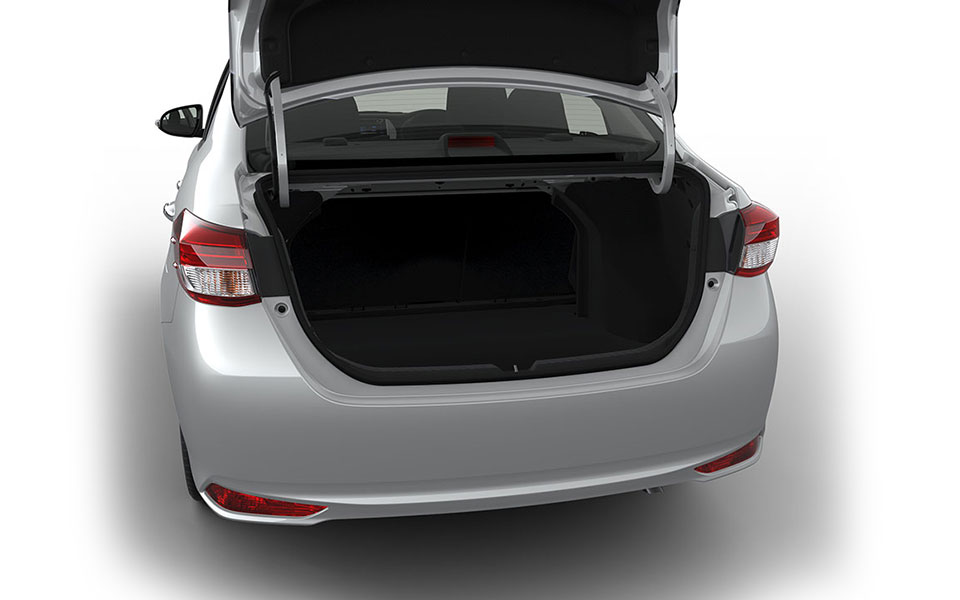 Storage
Capacity is the hidden bonus with the Yaris Sedan. With a trunk this big, this accessible and this shape, loading luggage is easy.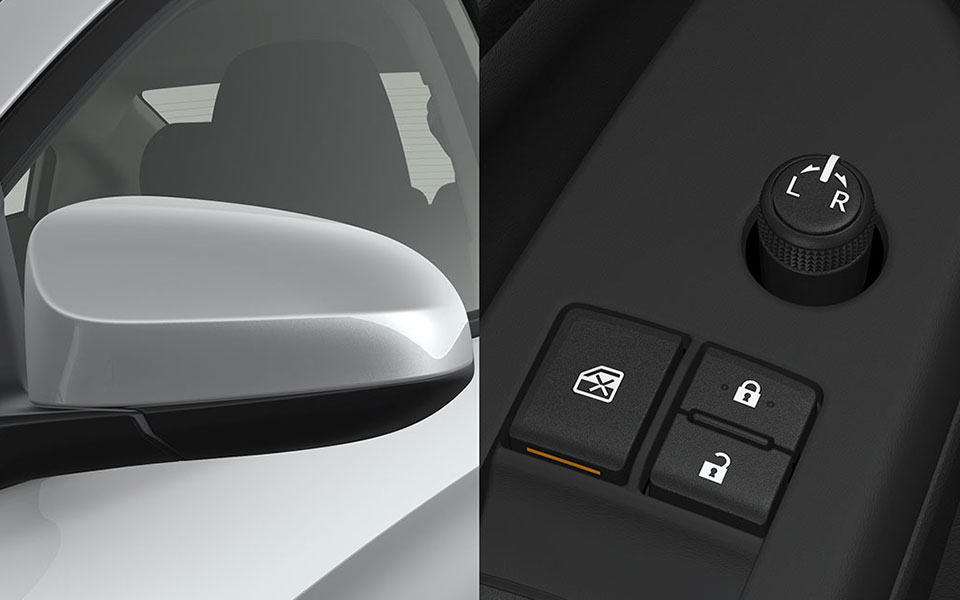 Powered Door Mirrors
This makes it convenient for driver to adjust the rear view mirrors based on his comfort and ease to enjoy a smooth drive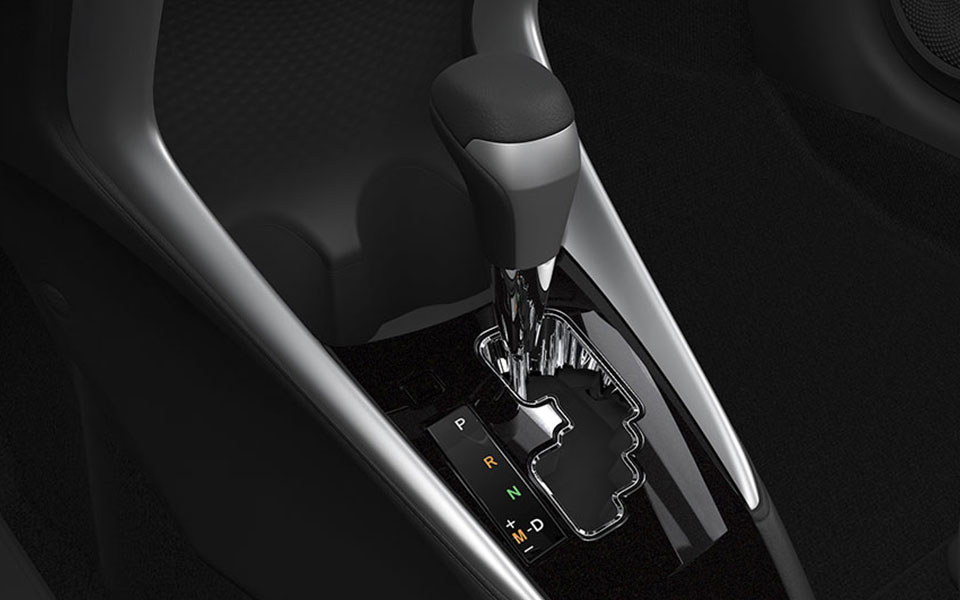 Transmission
Maximize your enjoyment of engine performance with continuously variable transmission (CVT)
Engineered to perform
Advanced Variable Valve Timing Injection (VVTi) ensures smooth power delivery, efficient fuel economy and low emissions. Yaris Sedan has performance at its heart.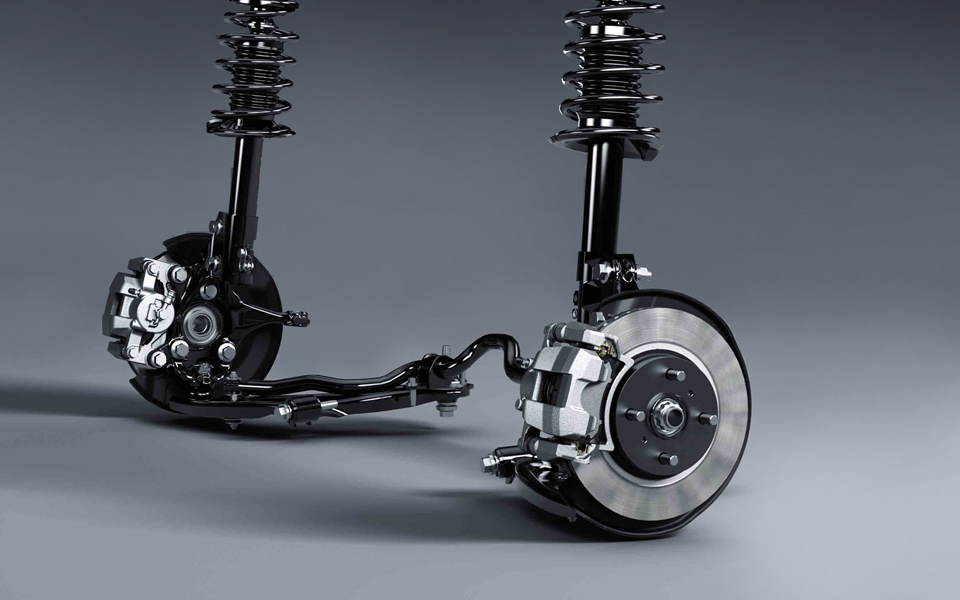 Handling and suspension
The sophisticated suspension system employs high-quality shock absorbers to reduce noise and vibration in the cabin as much as possible. Secure handling and stability are assured and passengers experience a ride quality that belies the Yaris Sedan' size.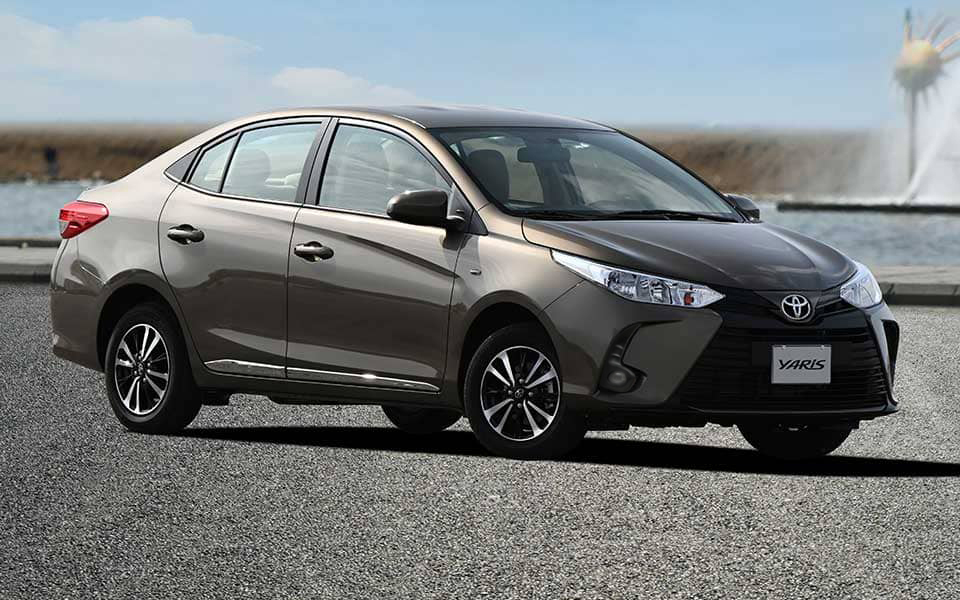 Freedom to enjoy your journey
Appreciate driving as it should be with the aid of the technology in the Yaris Sedan. High-definition instrumentation and displays make information easier to read, while the tilting, adjustable steering wheel improve comfort and control.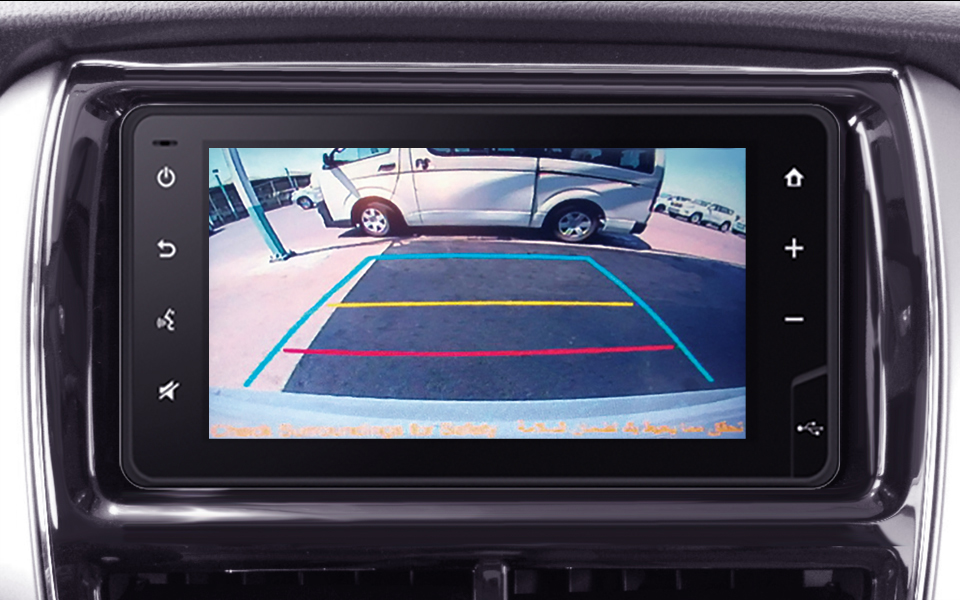 The sound of sophistication
The audio system is fully integrated into the overall interior design. Packing a wealth of features and playing through four strategically mounted speakers, you're sure of a powerful sound. Plug in your own device through USB, AUX ports, Bluetooth,& apple car play . listen to the AM/FM radio. plus rear camera.
Whether you're thinking about buying a family-friendly SUV or a fuel-efficient Hybrid, looking for Genuine Parts or need to service your Toyota, visit one of our centers and let our team help you
Find the nearest Center
All information is based on the latest data available at the time of publication, and is subject to change without notice
Learn More
Abdul Latif Jameel Motors is committed to making your Toyota purchase and ownership experience as satisfying as possible. Let us know how we can help you
How can we help you?