Crown 2023
Features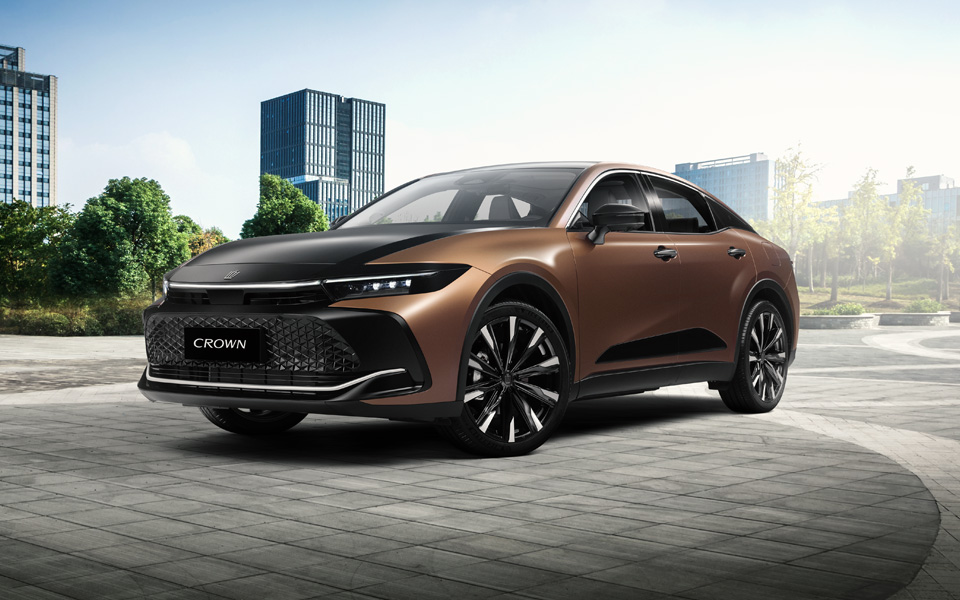 A superior design for the modern era.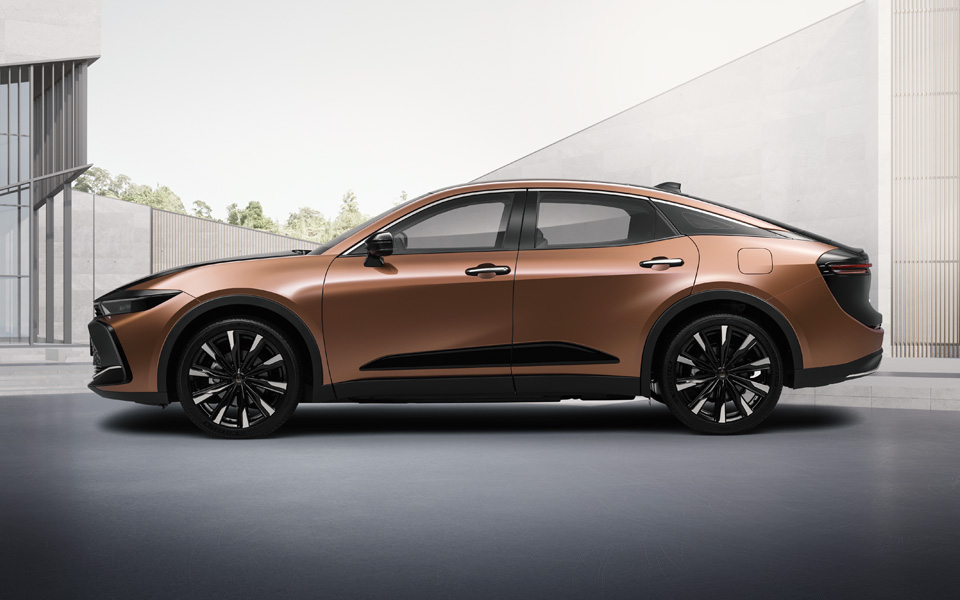 Whether it's the elegant styling for the ease of getting in, it's all about having a great time.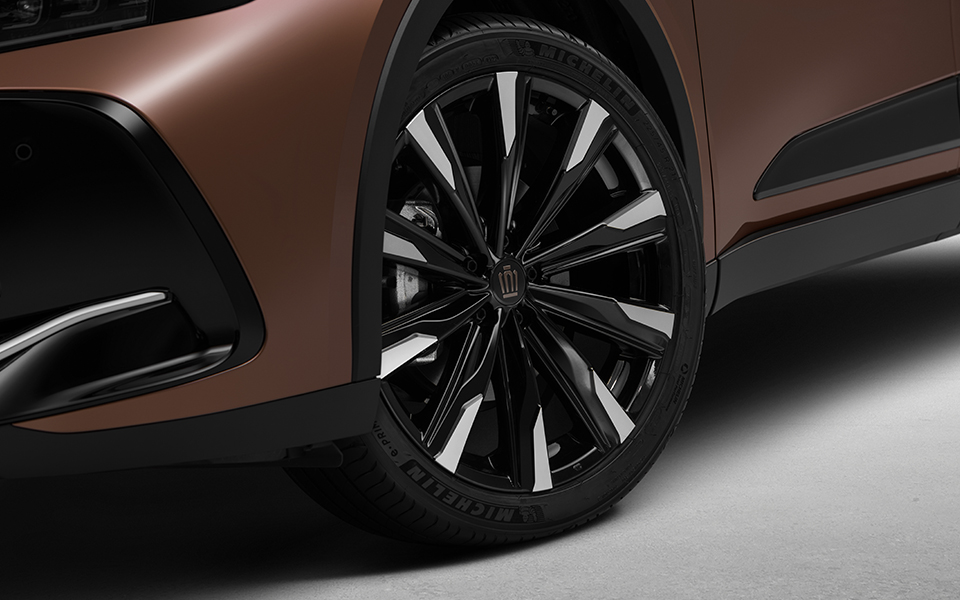 LARGE WHEELS 21-INCH
Large wheels symbolize the "lift up style " the "key element " of the new era Crown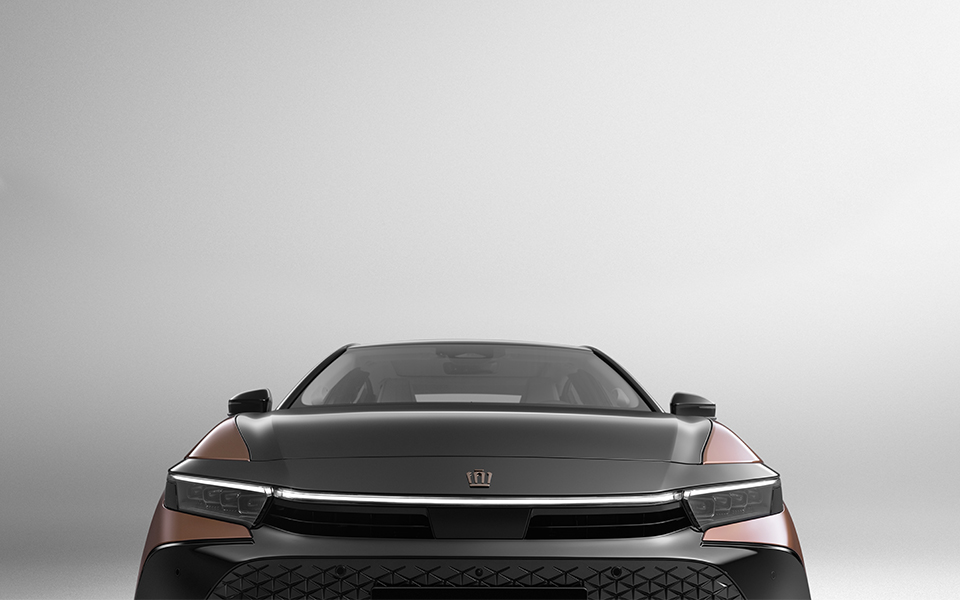 FRONT DESIGN
LED CONNECTED HEADLAMPS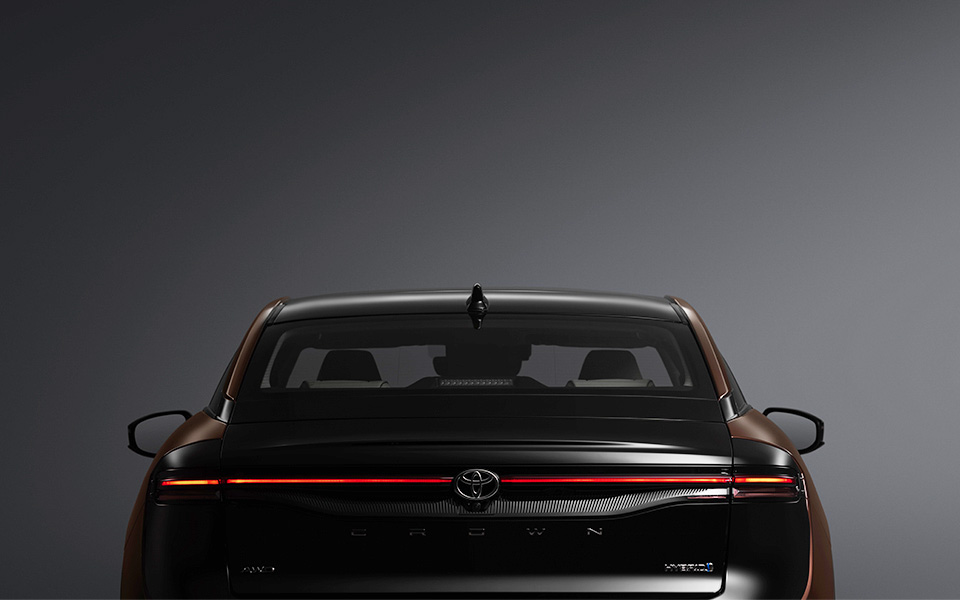 REAR DESIGN
CONNECTED TAIL LIGHT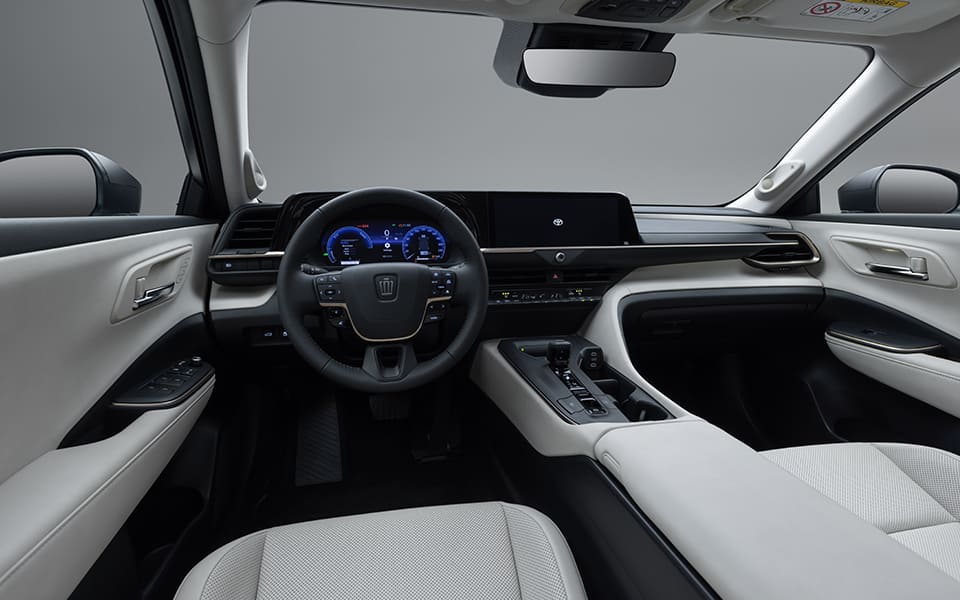 Spend quality time in a space that feels personal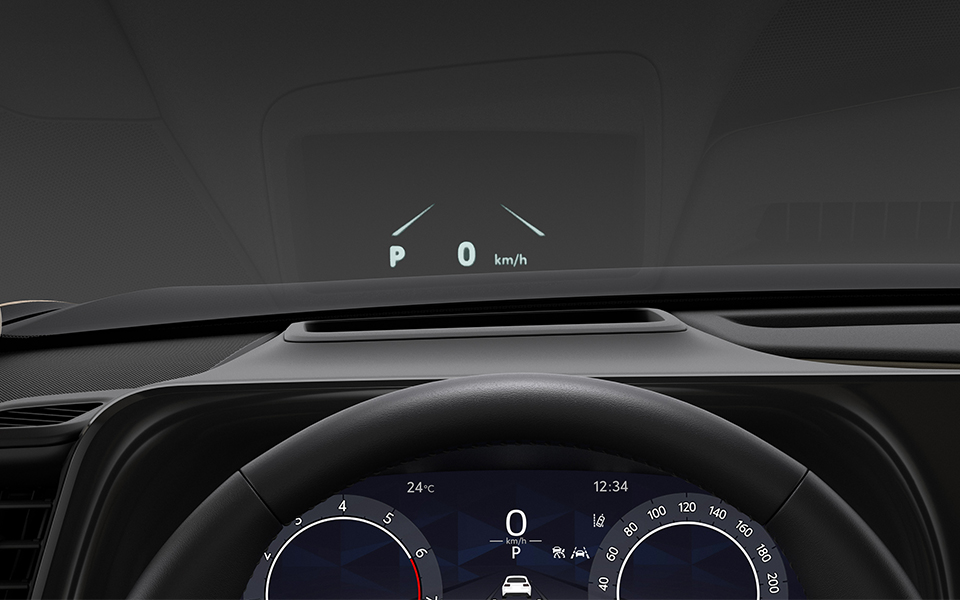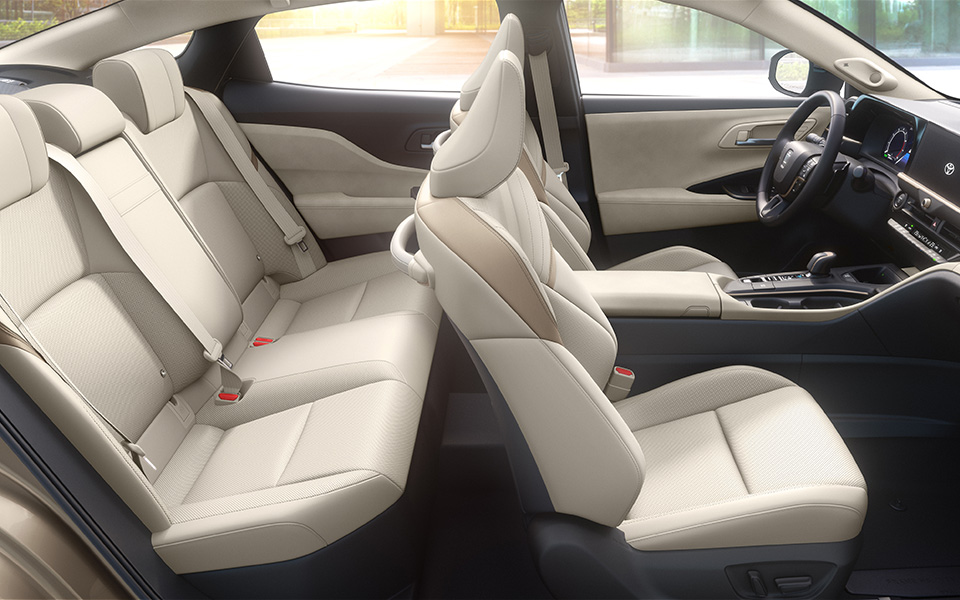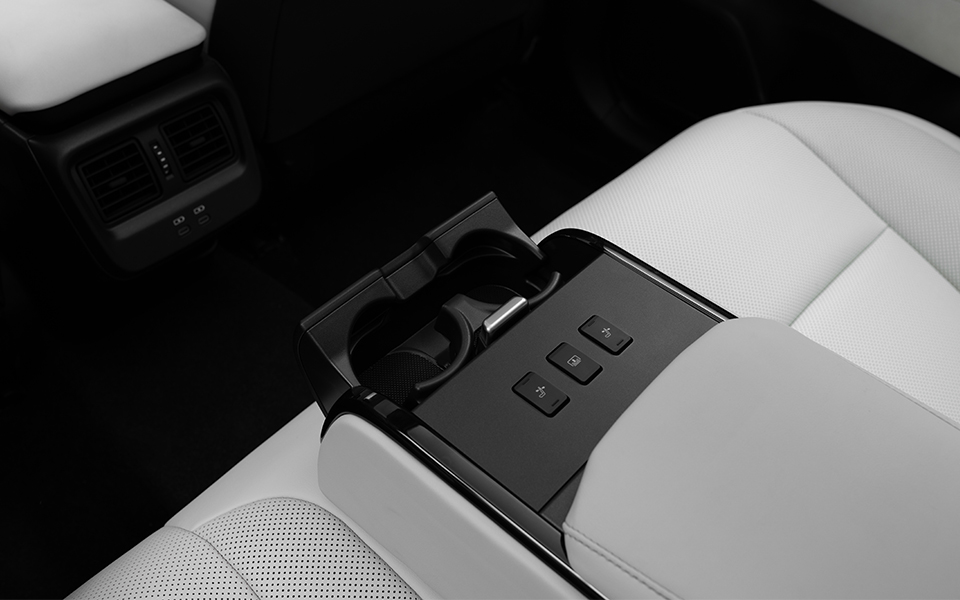 Rear armrest with control of rear window shade and rear seat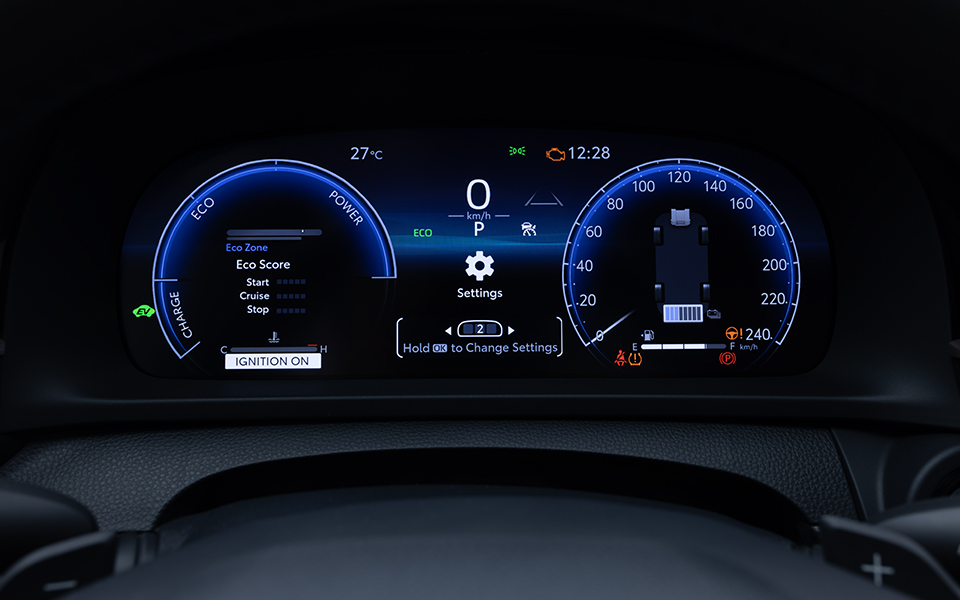 '12.3 inch Digital Instrument Display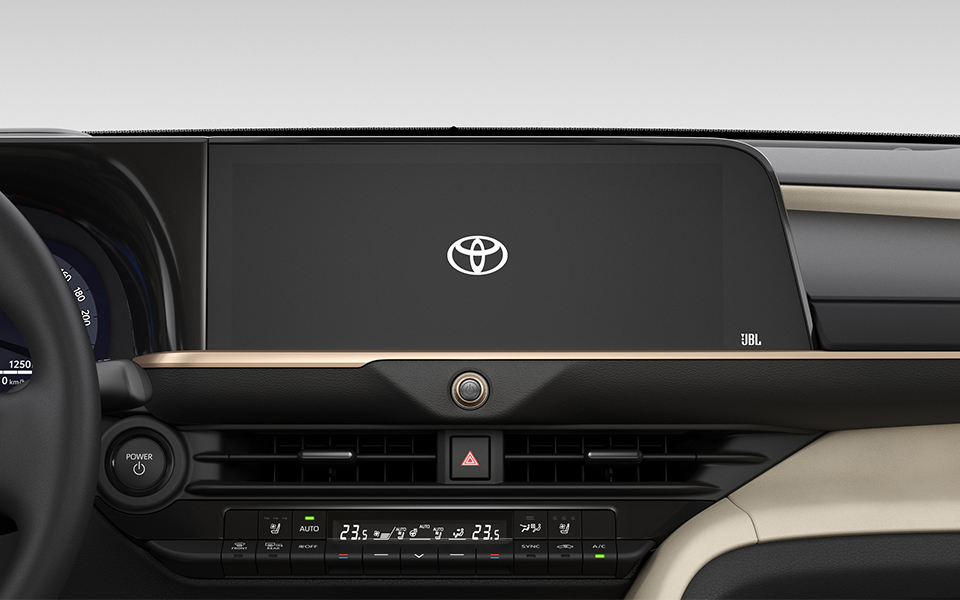 Full HD wide display
Display audio 12.3 inch with smartphone linking functions compatible with Apple CarPlay and Android Auto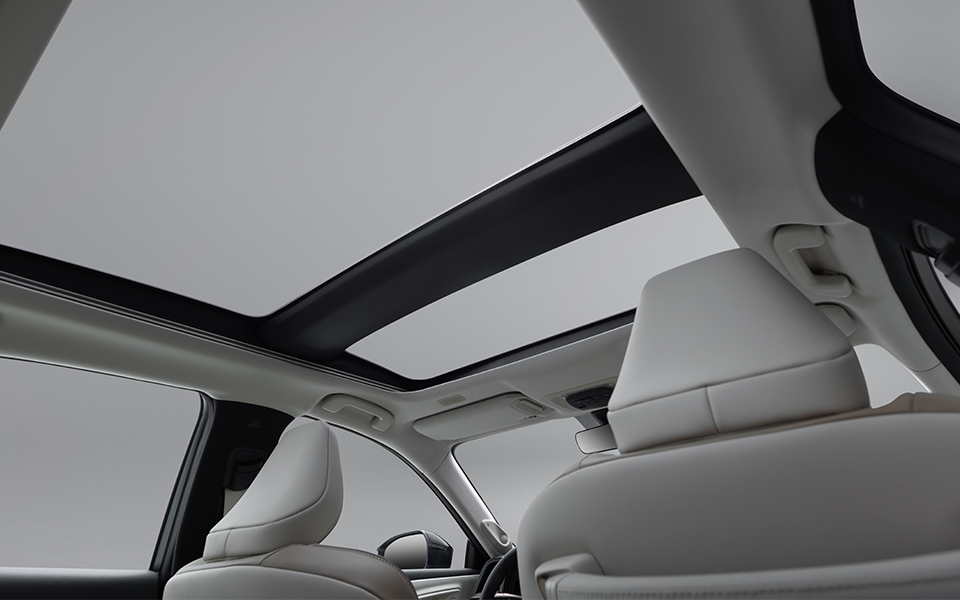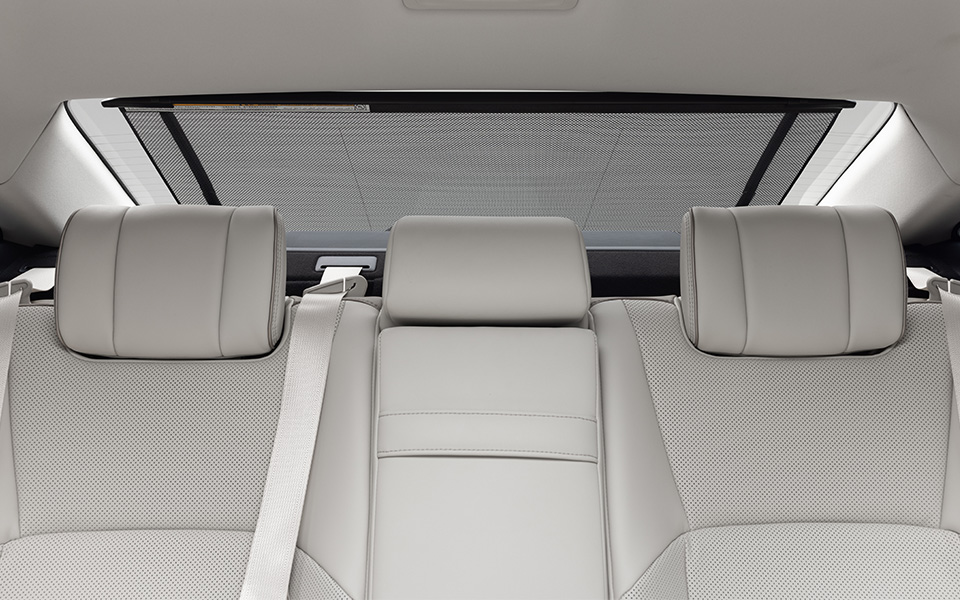 Electric rear window shade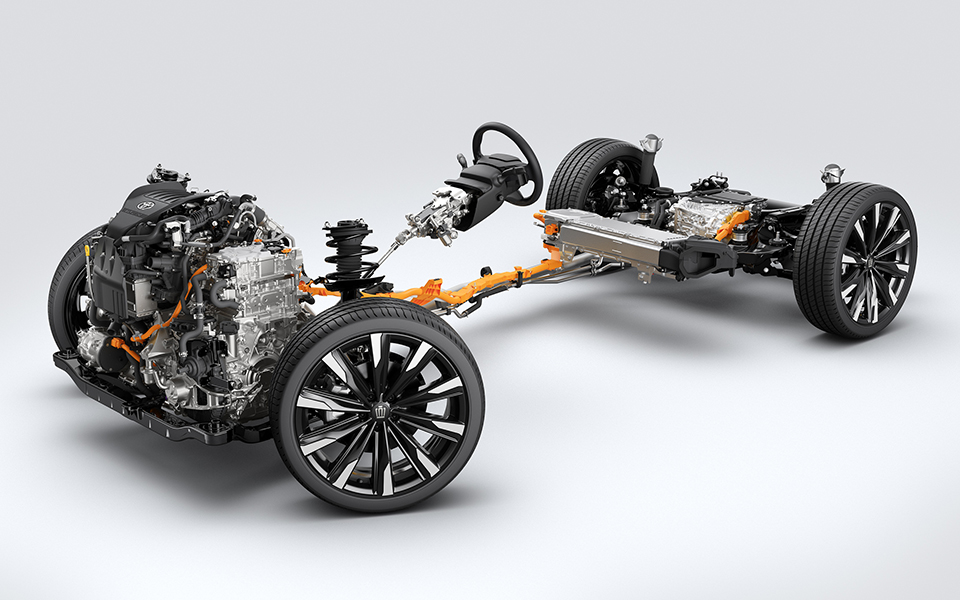 2.4L 4-cylinder Turbo Hybrid System ( 4WD)
Toyota's first "turbo hybrid system" was developed by combining a 2.4L in-line 4-cylinder turbo engine and a rear wheel eAxle. The engine torque is directly transmitted - Output 344 HP. - Max Torque: 550 Nm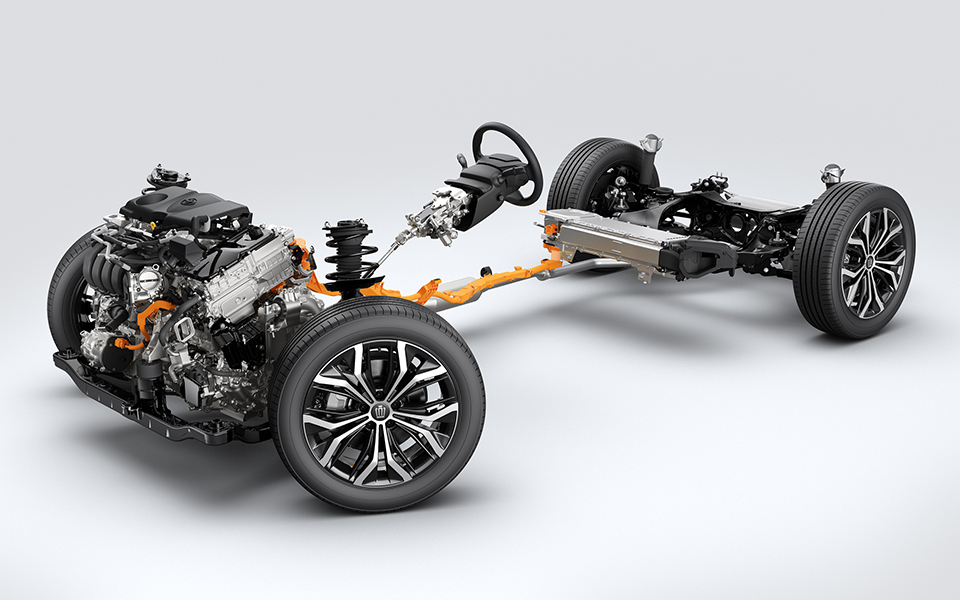 Evolved 2.5L hybrid system ( Front Wheel Drive)
The 2.5L model was developed with the aim of achieving a higher quality driving performance with the fully developed THS as the base. - Enhanced response at low speeds. - Direct acceleration at medium to high speeds, as well as fuel efficiency and quietness.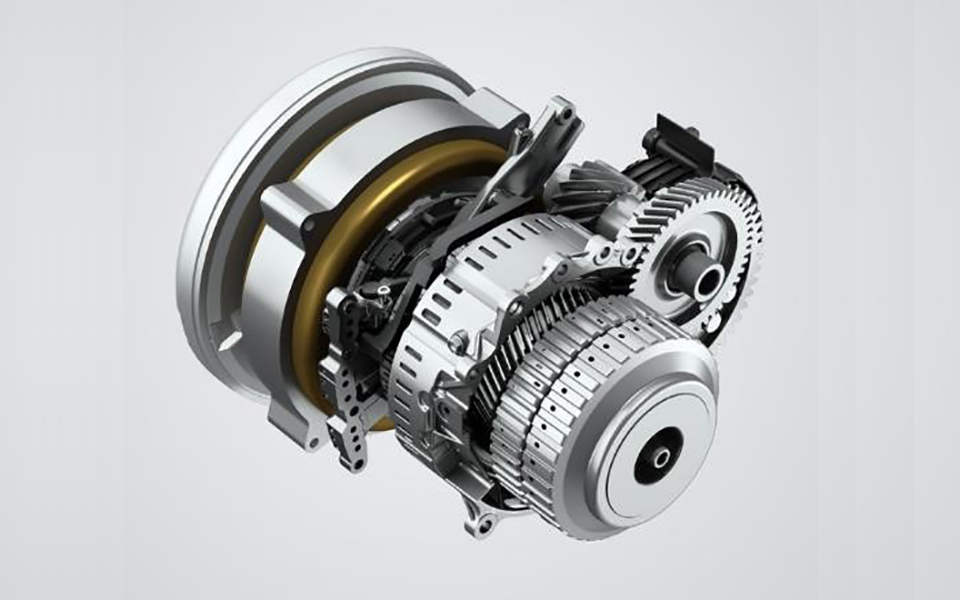 Incorporating new technology direct Shift-6AT
Various technologies are incorporated to ensure enhanced accelerator operation and vehicle response.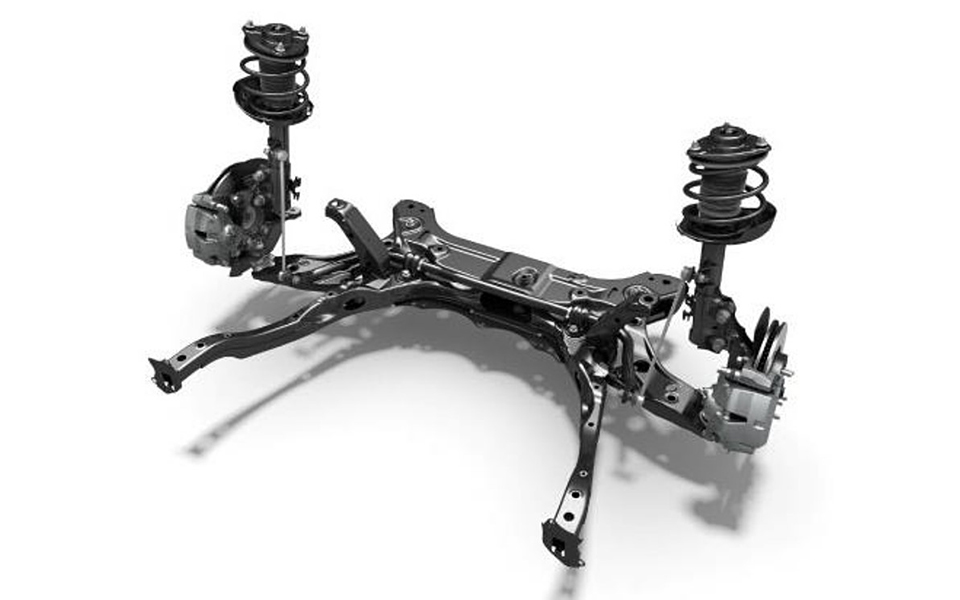 Front suspension with particular attention to handling
A completely redesigned McPherson strut suspension is adopted to the front. The unprecedented structure reviews the method of fastening the steering gear, enabling direct handling with a sense of rigidity while reducing noise and vibration.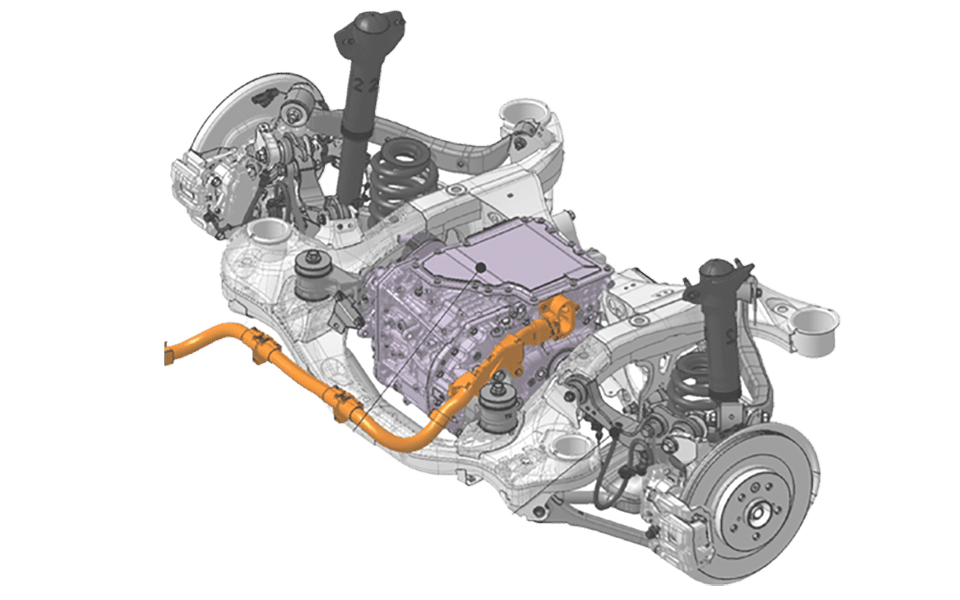 Newly developed multi-link rear suspension
Newly developed multi-link rear suspension with higher rigidity ensures a faster response to drive torque, contributing to a flat driving feeling and enhanced texture.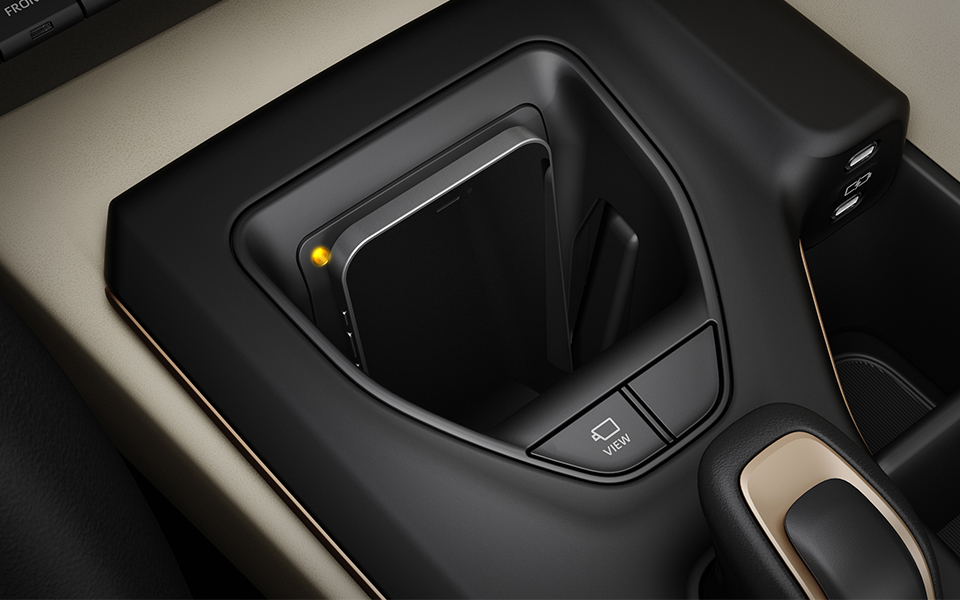 Vertical Wireless charger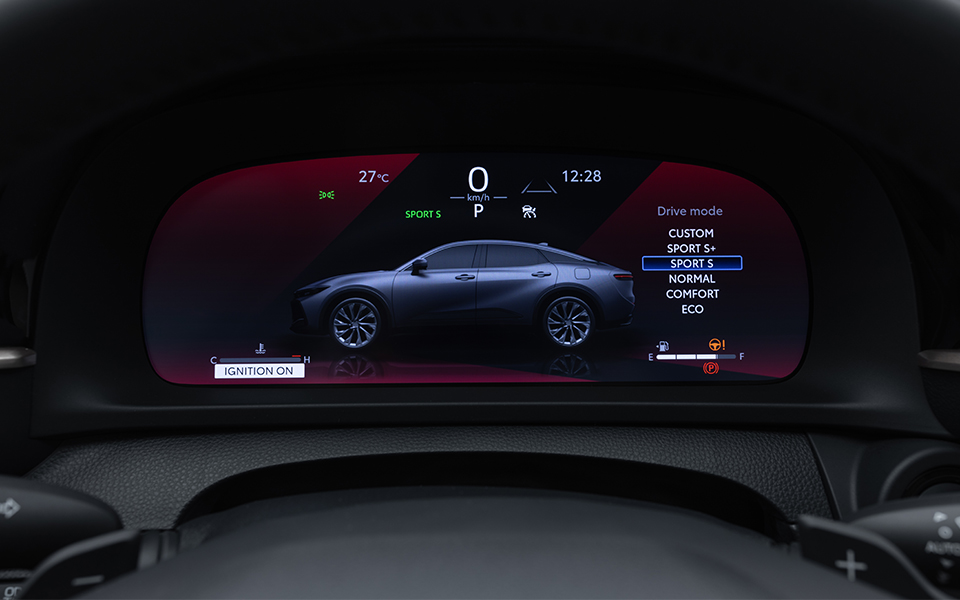 6 Mode Integrated Driving System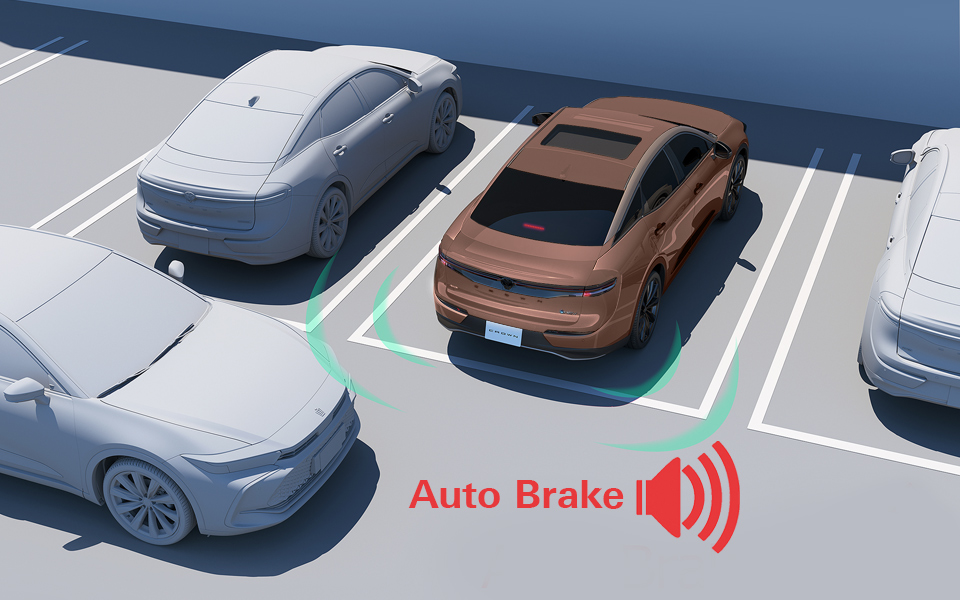 Parking Support Brake (PKSB)
This system mitigates collisions caused by accidental or excessive use of the gas pedal in order to reduce damage.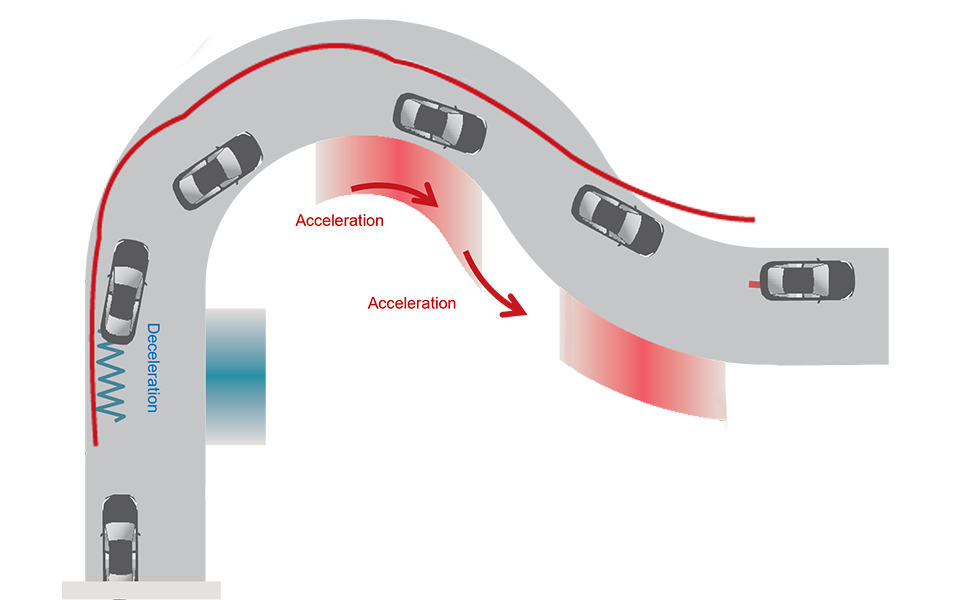 E-Four Advanced (electric AWD system) Ensures outstanding AWD performance with a high-output rear motor
The front and rear wheel driving force is precisely controlled between 70:30 and 20:80. The rear motor, which generates power through water cooling, This new AWD system enhances the driving force of the rear and provides the high-quality operability associated with FR, such as straight-line stability, comfortable turning, and responsive acceleration.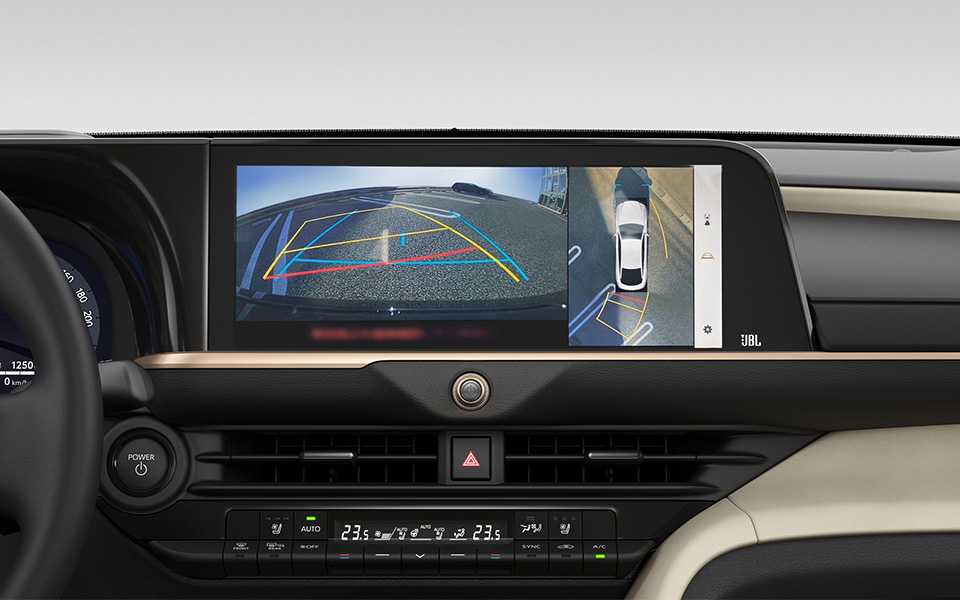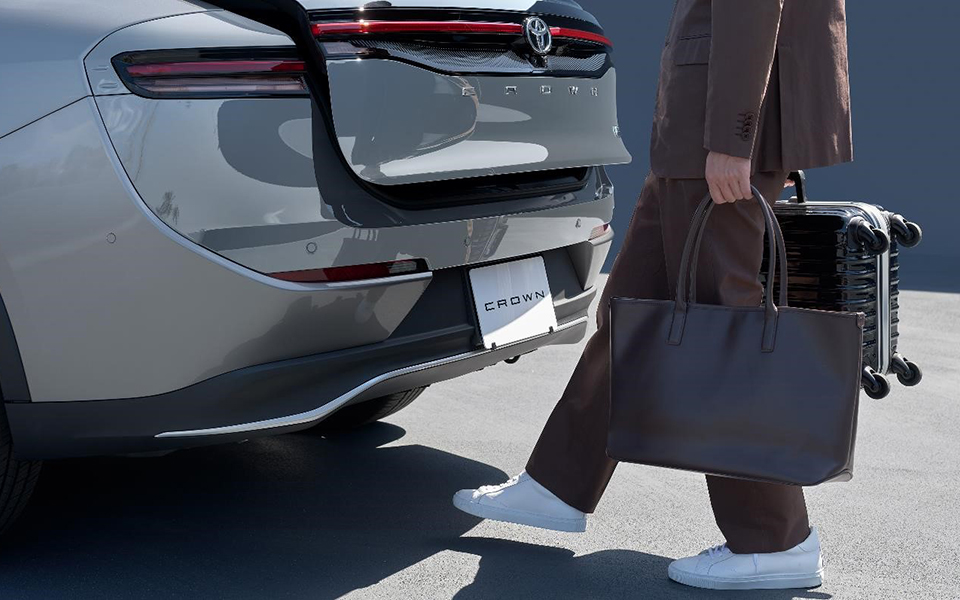 Electric Rear Trunk Door with Kick Sensor
Highly rigidity body
The body was designed to be rigid right to the corners in order to create a cohesive appearance.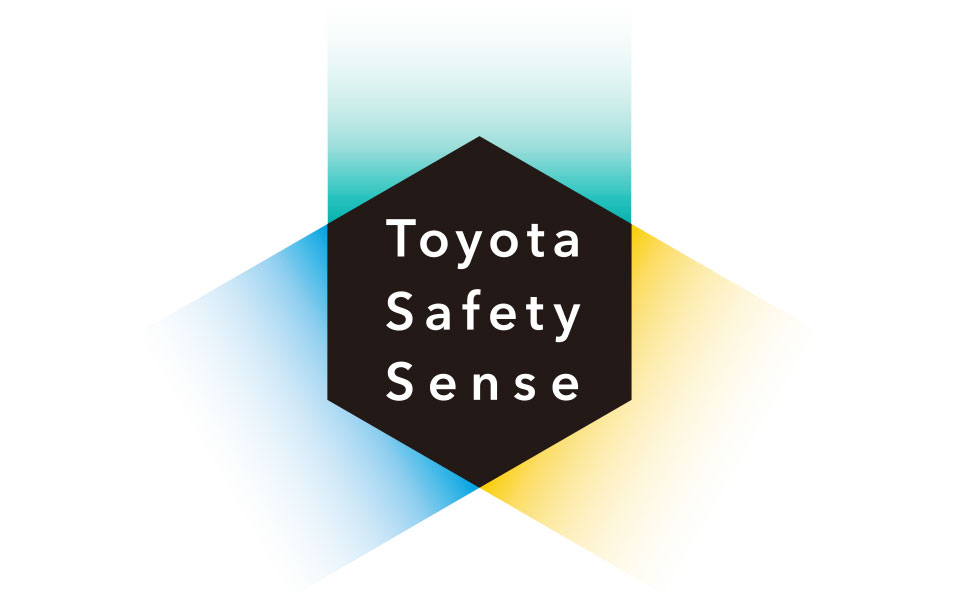 Toyota Safety Sense
Dynamic Radar Cruise Control (DRCC) :Millimeter-wave radar and a monocular camera are used to detect the vehicle in front, allowing the car to follow them while maintaining a distance that is based on vehicle speed. -Pre-Collision System (PCS) -Lane Tracing Assist (LTA) -Adaptive high-beam system (AHS)
Whether you're thinking about buying a family-friendly SUV or a fuel-efficient Hybrid, looking for Genuine Parts or need to service your Toyota, visit one of our centers and let our team help you
Find the nearest Center
All information is based on the latest data available at the time of publication, and is subject to change without notice
Learn More
Abdul Latif Jameel Motors is committed to making your Toyota purchase and ownership experience as satisfying as possible. Let us know how we can help you
How can we help you?